Resources
The following resources are available to prepare for the 2018 Advocacy Summit
SOPHE's resolution on The Role of Health Education in Preventing Gun Violence, adopted by the SOPHE Board of Trustees in 2016. This information will be used at the Advocacy Summit and is valuable for all students, faculty, and public health professionals.
SOPHE applauds the introduction of the Health Equity and Accountability Act of 2018.
SOPHE's violence/intentional injury facts.
Joint statement from SOPHE and 75 public health, medical and research organization to the U.S. Senate and U.S. House of Representatives urging action and bipartisanship on comprehensive legislative solutions to firearm-related injuries and fatalities.
Tulane University Gun Violence Guide – created on behalf of SOPHE Secretary Elaine R. Hicks, MS/LIS, MPH, MCHES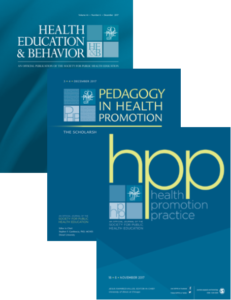 SOPHE's research and practice in the prevention of firearm violence available in the Health Education & Behavior and Health Promotion Practice Journals.
Additional SOPHE distance education materials are available in the Center for Online Resources & Education (CORE). Watch the Safe Streets Baltimore presentation – this webinar provides an overview of Safe Streets Baltimore, an example of a public health and evidence-based initiative to reduce shooting homicides in select neighborhoods of Baltimore City. Recording available in CORE on September 1 >
National and community level prevention strategies by key grassroots organizations
Current 2018 Sponsors