Karen Mancera-Cuevas, DrPH, MS, MPH, CHES®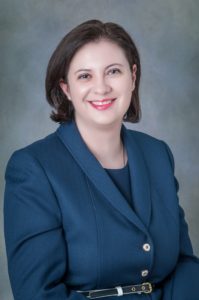 A definition of philanthropy is the desire to promote the welfare of others. In some ways, that is the role of a health education specialist. Philanthropy removes the self-interest and a health education specialist is dedicated to improving the health of individuals and communities.
If Karen Mancera-Cuevas, DrPH, MS, MPH, CHES®, was not a health education specialist, she would be pursue a career solely in philanthropy.
Growing up in Chicago, Karen found her passion for health education at a young age. Encouraged by another her mentor – a health educator – Karen has done health education since I was 18 years old and she never looked back.
Last year, Karen earned her DrPH from Walden University. She received her undergraduate degree in community health education from the University of Maryland College Park. She has degrees in public administration from DePaul University and in health policy from the University of Illinois at Chicago.
The majority of Karen's professional career encompassed health education intersecting into health policy and clinical research. She has worked in a variety of settings – community nonprofit, health policy, academic and government sectors.
When not working in her current position as deputy director, health promotion at the Illinois Department of Public Health, Karen spends her time with family and various pets – a dog, cat and seven goldfish. Her family enjoys travelling and finding interesting places to eat. Karen has a love for crafts, particularly knitting, cross-stitch and embroidery.
Her career advice,
Seek internship or practicum opportunities which provide a real-life setting to apply health education skills.
A SOPHE member for more than 10 years, Karen primarily administers and manages health education/promotion programs. Follow her on Twitter @karenmcuevas.