Shontelle Dixon
Faces of a health education specialist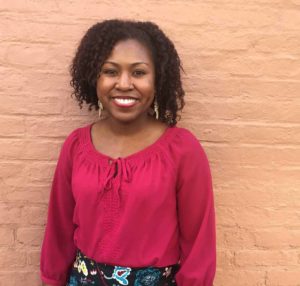 Shontelle Dixon, an education program manager at the Association of Reproductive Health Professionals, began her public health path during her undergraduate career. Originally on track for medical school, Shontelle decided to seek alternative career paths after discovering her distaste for chemistry.
Following a professor's advice and after the results of career tests, Shontelle's alternative career path led to her current job.
During her undergraduate career, she interned for several agencies and organizations. Upon completing the internships, Shontelle pursued a Master of Public Health with a focus in health promotion sciences.
In her graduate practicum, Shontelle developed and facilitated a support group for African Americans with type II diabetes. With a team, she developed a successful ongoing program and is a model program for other health support groups in Oklahoma City.
Shontelle's advice to students and those interested in working in the field,
"Take advantage of student memberships to professional organizations for the resources and networking possibilities."
In her current position, Shontelle coordinates and plans various educational programs. After connecting with health professionals, Shontelle collaborates with this group to develop curricula, learning objectives, pre-and post- test questions, and plan deliverables for the program.
Many of the educational programs she manages are available both online and in-person for continuing medical education credits and continuing education units accredited by the Accreditation Council for Continuing Medical Education.
Public health is more than just a career for Shontelle. Outside of ARHP, she is involved in several public health professional membership organizations board committees.
Her parting advice,
"Always look for and be open to accepting opportunities, stay involved on the side in different communities, leadership groups, coalitions, and organizations. Continue to build your network because you never know who you're going to meet . . . never burn a bridge and always be nice to people."
Every child in the autism spectrum is unique. Parenting these children brings a wide array of challenges. Tanya is taking a pivotal role in the autism spectrum for her two sons.
Learn More