Health Education Specialist
What is a health education specialist?
A health education specialist teaches behaviors that promote wellness. They develop and implement strategies to improve the health of individuals and communities.
Health education specialists offer knowledge, skills and training that complements the work of others — health care providers, policy makers, and human resource personnel.
Health educations specialists:
Assess the health needs of people and communities.
Develop programs, materials and events to teach people about health topics or manage health conditions.
Evaluate the effectiveness of programs and educational materials.
Help people find health services or information.
Provide training programs for other health professionals or community health workers.
Advocate for improved health resources, policies, procedures and services that promote health.
Collect and analyze data to learn about a particular community to improve programs and services.
Supervise staff who implement health education programs.
Where do health education specialists work?
Healthcare facilities, hospitals and clinics
State, county, and public health departments
Schools and universities
Nonprofit organizations
Businesses and industries
Health education specialist employment is expected to grow by 12 percent from 2014-2024. Growth is driven by efforts to improve health and reduce healthcare costs. U.S. Department of Labor Bureau of Labor Statistics 21-1091 Health Educators.
Why is health education important?
Health education improves the health of people, families, and communities.
Health education focuses on prevention of illness and disease.
Health education reduces costly premature death and disability.
Health education reduces the financial and human costs of medical treatment.
What is a Certified Health Education Specialist?
A Certified Health Education Specialist (CHES®) is an individual that meets eligibility requirements and passes a competency-based exam of skills and knowledge of the Seven Areas of Responsibility of Health Education Specialists.
MCHES® is a master's degree level certification that includes a set of advanced eligibility requirements. Certification is provided by the National Commission for Health Education Credentialing. This certification requires an ongoing commitment to continuing education.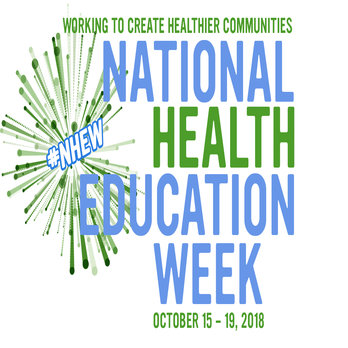 Plan your activities now for National Health Education Week 2018, October 15 -19. Check out the available resources to promote NHEW in your community.
Learn More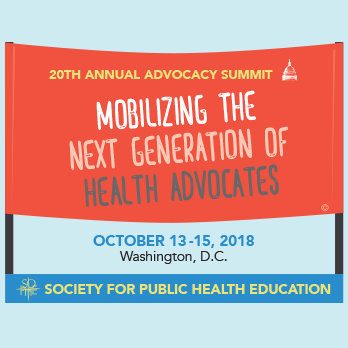 The Summit returns to D.C. October 13-15, 2018. Join us for 2 1/2 days of workshops and a visit to see your elected officials on Capitol Hill. Call for abstracts and registration is open.
Learn More