Health Literacy: Words Matter
Health Literacy: Words Matter
Speakers: Jeanine Guidry, Ph.D. David Fouse and Jessica T. DeFrank, Ph.D.
Health literacy affects everyone.
An estimated 90 million Americans have low health literacy, including many with lower socioeconomic status or education, those with low English proficiency or non-native speakers of English, those who socio-economic assistance, and those who are elderly. Low health literacy is estimated to cost the U.S. economy up to $236 billion every year.
When organizations or people create and give others health information that is too difficult for them to understand, we create a health literacy problem. When we expect them to figure out health services with many unfamiliar, confusing, or even conflicting steps, we also create a health literacy problem. Even the publics with advanced education can face health literacy issues. Health literacy is important for everyone because we need to find, understand, and use health information and services.
At the conclusion of the webinar, all participants will understand the critical importance of health literacy in combating today's public health challenges, and to understand, through case studies, how health literacy affects entire populations.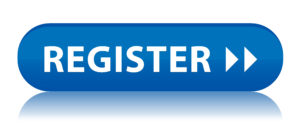 ---
By the end of this webinar, participants will be able to:
Describe three examples of how health literacy is important in combating today's public health challenges (Area 6; 6.1.2)
Adapted from the 2019 Competencies CHES®/MCHES®
---
Please keep in mind that the first 30 minutes starting at 1:30 PM EST will be allotted only for speakers and the moderator. You will all be placed in a waiting room of which you will move into this session and its presentations promptly at 2 PM EST. Thank you in advance!
---
This webinar is on a first-come, first-serve basis. Only the first 500 people will be able to enter the room. If you are unable to access the zoom room, please go to https://youtu.be/1mbLbmpHgeY.
Please take a moment to complete the evaluation, https://www.surveymonkey.com/r/BVSP3NF following this webinar. Your evaluations of this program will assist us in planning future webinars.