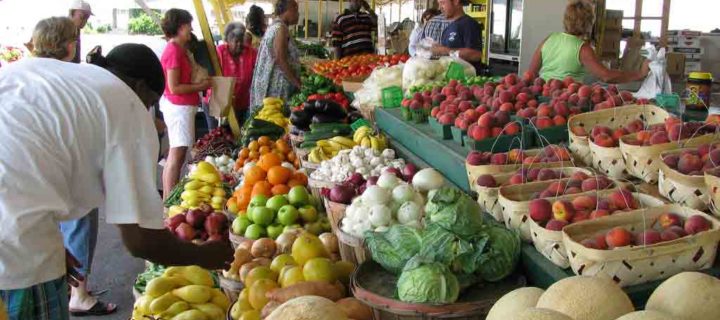 March is National Nutrition Month®
National Nutrition Month® is a time to promote the benefits of eating a healthy diet and actions people can take to make healthy living easier. Helping to gain access to healthy foods and encourage small changes to daily routines can make a big difference for overall health.
Why eat healthy?
To lower your health risks. Choosing healthier foods can help you lower your risk for chronic health conditions like heart disease and type 2 diabetes.
To stay strong and active. Healthy foods have the vitamins, minerals, and nutrients your body needs to stay strong and live a longer life.
To manage your weight. A healthy diet and physical activity can help you stay at a healthy weight.
To set a positive example. If you have children, the healthy food options your child sees you make now can impact their eating patterns throughout their lifetime.
To save money. When a person eats healthy and lives a healthy lifestyle, he or she is less likely to develop costly chronic illnesses in life. A healthy lifestyle can help you avoid spending thousands of dollars on doctors' visits and medications later in life.
To improve mood and mental health. What you eat has a direct impact on your brain which regulates your mood. Also, eating healthy foods can help to keep your mind from feeling foggy and distracted.
To help improve your quality of sleep. People who avoid large amounts of caffeine and foods high in sugar and fat are more likely to have higher quality sleep.
---
Facts
More than 1 in 3 of adults and nearly 1 in 5 children or adolescents are obese. Obesity-related conditions include heart disease, stroke, and type 2 diabetes, which are among the leading causes of illness and death.
Fewer than 1 in 3 adults get the recommended amount of vegetables each day.
Approximately 90% of Americans eat more sodium than is recommended for a healthy diet.
More than 23 million Americans — including 6.5 million children — live in food deserts. Food deserts are neighborhoods, cities, or towns that lack access to affordable fruits, vegetables, whole grains, and other foods that make up the full range of a healthy diet.
Overweight adolescents have a 70% chance of becoming overweight or obese adults.


---
*Harvard Health Publishing. 2016. Healthy Eating: A guide to the new nutrition today.
Related Resources
Increasing Access to Healthy Foods Community Toolkit
| Open PDF
This toolkit was created to help guide you as you work to make healthy living easier where people live, learn, work, and play with a particular focus on increasing access to healthy foods. This toolkit was specifically created for: Public health professionals and educators Community-based organizations Community residents passionate about…
2015–2020 Dietary Guidelines for Americans
| Open URL
The dietary guidelines is designed for professionals to help all individuals ages 2 years and older and their families consume a healthy, nutritionally adequate diet. The information in the dietary guidelines is used in developing Federal food, nutrition, and health policies and programs.
National Nutrition Month Grab & Go Packet
| Open PDF
SOPHE has created this packet to help spread the word about healthy eating by promoting National Nutrition Month® among community members, leaders, and other stakeholders. For agencies and organizations working with Hispanic audiences, this packet includes some additional information.