Emergency Preparedness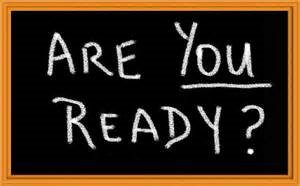 Emergencies can happen anywhere and at any time. The best way to handle an emergency is to be prepared.
We encourage everyone to do research about their own community so they can protect themselves in an emergency.
The types of emergencies can vary from environmental disasters such as flood and drought to health emergencies such as E.coli and influenza outbreaks, and terrorism.
Environmental emergencies include:
flood
drought
earthquake
fires
hurricane
land slide
tornado
tsunami
volcano
highway safety
Protect your family
It is important to have an emergency kit in your home and your car.
Make a family disaster plan. Determine escape routes, choose an emergency contact person, and practice the plan with all members of the family.
Learn your community's warning signals. Understand the difference between a watch and warning. A watch means a high possibility and a warning means that a weather emergency is already happening, or will happen soon. When you hear a warning, take immediate action.
Coping with a natural disaster or a traumatic event can be detrimental to those involved. It is normal to feel stress, anxiety, grief, and worry after a disaster. It is also important to realize that everyone may react and process their emotions and feelings differently, children especially. Children may not express with words that they are feeling stressed or anxious but may express these emotions through their actions. Make sure that your children feel loved and know that they are cared about. Also remind them that it is normal to feel upset and encourage them to keep open communication with you about the event.
Resources
CDC – Coping with a disaster or traumatic event
Helping Families Deal with the Stress of Relocation After a Disaster
Tips for Social Distancing, Quarantine, and Isolation during and infectious disease outbreak