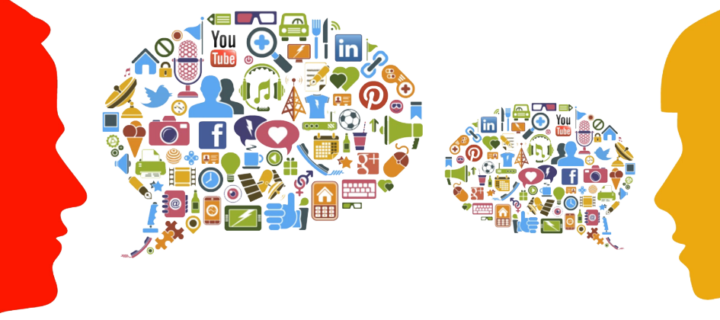 Ways to share messages
Using a variety of channels to communicate a message is most effective.
Social media
Blogs and micro-blogs – Twitter
Social networking sites – Facebook and LinkedIn
Video-sharing sites – YouTube
Image-sharing sites – Instagram, SnapChat, Pintrest and Flickr
Social media is organized around user-generated content and sharing messages with people – friends, family, and colleagues.
Using social media
Commit to post new content. Position social media channels as an authoritative source of reliable health-related news and update it weekly with new stories on health topics related to an initiative.
Invest time in monitoring comments, listening and participating in the conversation.
Facebook is the most used app – 86 percent of Twitter users say they use the site for news. One in three professionals are on LinkedIn.
Post more than once on your platform.
Add visual content. People like pictures. The picture should be relevant to the message.
Ways to use Twitter

Twitter Chat – discussion, Q&A
Twitterview – interview
Twitter Town Hall – expert answers questions
Live Tweeting
ThunderClap
Perisope – live stream videos
Blogs
Blogs may focus on a specific topic (e.g., your organization's initiative) or on a broader topic (e.g., health news in your community).
Tips from the CDC on best practices:
Observe the blogosphere. Read other blogs by searching Technorati (www.technorati.com).
Provide links to other web pages.
Keep your posts relatively short. Provide information to support main points.
Make headlines attention grabbing.
Number or bullet main points.
Use sub-heads and keep headings and sentences short.
Use a consistent style and conversational tone.
Use keywords strategically; using appropriate search terms will help more people find your posts.
Traditional Media
Posters and Flyers
Post graphic flyers in offices, community buildings, universities, schools, retail outlets to highlight activities and events.
Newsletters
Newsletters provide a smaller forum through which readers can learn about specific issues, events, or services. Submit a brief article about your event or activity. Clear, concise articles are more likely to be accepted for publication.
Public Service Announcement – PSA
Messages are disseminated by the media without charge, with the objective of raising awareness, changing public attitudes and behavior towards a social issue.
Newspapers
Newspapers remain popular venues through which individuals can share facts, resources, and opinions. When advocating for a particular health issue, consider distributing your message in the form of op-eds, letters to the editor, advertisements, and adding your event to a community calendar.
Television
Based on figures from the U.S. Census Bureau (2015), Americans spend almost three hours watching television per day. This media option can increase the reach of your message.
Many television stations include a segment during the morning or evening news that focuses on a health issue. Research which stations cover these segments and make contact to highlight your event or activity.
Tying a message to a local health concern may convince journalists that the message is timely.
Radio
Radio can be an effective way to share a message, especially for certain population segments. Promotional messages can be read over the air to spread the word.
Public Service Announcement – PSA
Messages are disseminated by the media without charge, with the objective of raising awareness, changing public attitudes and behavior towards a social issue.
---
Sample PSA
Society for Public Health Education Script
Radio Public Service Announcement: 30 sec (PSA)
National Health Education Week: Partnerships to Build Community Health
Society for Public Health Education (SOPHE) celebrates its 18th annual National Health Education Week during the week of October 15 through October 19. This celebration focuses national attention on major public health issues and promotes consumers' understanding of the role of health education in promoting the public's health. This year's NHEW will pay tribute to Partnerships and how they help to build community health.
For more information visit www.sophe.org
A public service announcement was brought to you by the Society for Public Health Education.
---
Advertising
Benefits:
Provides information directly to a broad audience in a quick, easy way.
Easy way to promote a product, service, or event.
Brings awareness to an organization and enhances the goodwill of a business.
Helps explore new markets for products and retain current markets.