Toolkit
Graphics
Use these graphics to highlight your participation in SOPHE's 2023 Advocacy Summit!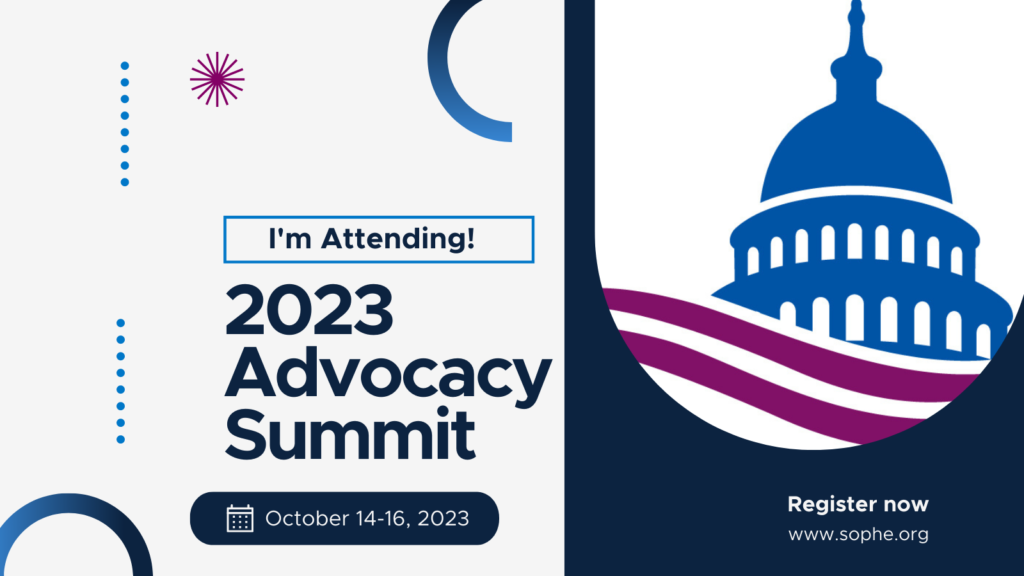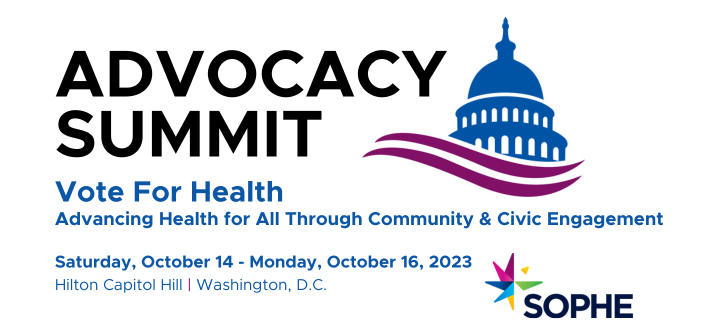 Related Resources
The Real Education & Access for Healthy Youth Act
| Open PDF
S 1689 | HR 3312 SOPHE recognizes that sexuality is a natural and healthy part of development and comprises biological, sociocultural, psychological, and spiritual dimensions. Comprehensive approaches to sexuality education…
The Equality Act
| Open PDF
S 393 | HR 5 SOPHE recognizes that the health and well-being of communities and the individuals within them depend not only on biological but also on social and environmental…
The Anti-Racism in Public Health Act
| Open PDF
S 162 | HR 666 Racism is a public health problem that has been amplified by the COVID-19 pandemic, which has disproportionately harmed Black and Brown populations in urban communities….