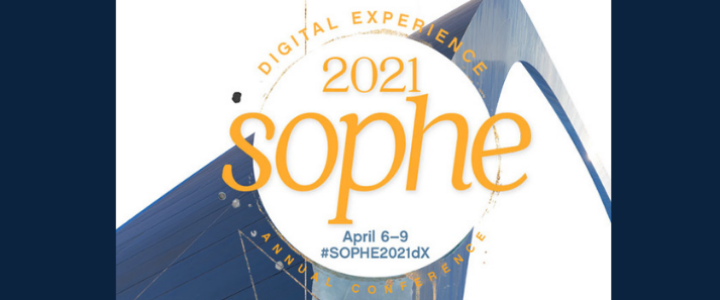 Climate for Health Ambassadors Training
Thursday, April 22, 2021 | 12:00 pm – 4pm | Cost $59
Climate for Health and SOPHE are partnering to offer the Climate for Health Ambassadors Training, an interactive post-conference workshop during SOPHE's 2021dX Annual Conference.
This interactive, four-hour training will cover the links between climate and health, explore the spectrum of solutions, review ways we can speak effectively on the topic, and leverage opportunities to act. Americans are growing more concerned about climate change. As they witness and experience impacts to their health, livelihoods and communities they are looking for guidance on solutions from leaders in their daily lives-including health education leaders like you.
Learning Objectives
Explain the importance of advocacy messaging to act on climate change issues.
Identify factors that climate change impacts health, livelihoods and communities.
Examine solutions from climate change leaders on how they sustain connections to communities by taking action.
Identify evidence-based communication methods to the decision-making process to build a more equitable society through just and equitable climate solutions.
Identify ways to engage colleagues, the public and policymakers by effectively communicating on climate change.
Describe ways to develop formal partnerships with policymakers within their community to advocate for climate change solutions.

---
Utilizing Face-to-face Program Resources to Transition to Virtual Health Outreach Education
Tuesday, April 6, 2021 | 12:00 pm – 3:00 pm | Cost $49
Taking a face-to-face program health education program to a virtual audience
In March of 2020 under fallout from COVID-19, the Dinner Tonight development team identified the resources to deliver the program to a virtual audience.
Hear about the process that efficiently transitioned this community-based program that provides families with healthy and easy recipes to live recipe demonstrations and technology engagement. By following the Dinner Tonight program methods, other health programs can benefit from the low-cost methods for virtual delivery and continue providing health education and promotion on a variety of topics.
This pre-conference session will provide a model and tools to efficiently and effectively transition a face-to-face program to virtual learning. Innovative, creative, and low-cost methods are essential for continuing to expand reach to audiences.
Learning objectives:
1. Analyze current outreach interventions.
2. Identify needs and resources for converting interventions to online programs.
3. Develop a plan to implement virtual learning through social media or websites.

---
Evidence –Informed Health Education and the Infodemic: Shaping Health Education Messages and Outreach
Tuesday, April 6, 2021 | 12:00 pm – 4:30 pm | Cost $69
High quality health information and skills to locate evidence are important to the health education profession. This is apparent during the COVID-19 pandemic where misinformation (infodemiology) arose as a challenge. Recent events highlight the need for public health professionals skilled in combatting misinformation but also in understanding the need for evidence in their daily practice.
Presenters introduce the importance of using high-quality health information resources for evidence-based health education in the infodemiology community. Learn about the concepts of infodemiology and infodemic and why they are important in the field of health education.
This is a two-part hands-on workshop. In the first part of this workshop, participants will learn through numerous exercises how to find high-quality information that they can put to use in health education practice. In the second part of the workshop, participants break into virtual breakout rooms and discuss proven strategies that can be put into practice.
Learning objectives:
1. Define infodemiology and infodemic, and describe their significance in health education practice.
2. Locate literature about infodemic management and health communication using PubMed features.
3. Locate evidence-informed tools and demonstrate their use to locate policies and/or programs to improve community health.
4. Translate audience research findings to shape health education messages and outreach.
5. Describe best practices for health education and outreach materials design and content.

---