Plenary Speakers
Camara Phyllis Jones, MD, MPH, PhD
Camara Phyllis Jones, MD, MPH, PhD is a family physician and epidemiologist whose work focuses on the impact of racism on the health and well-being of the nation. She seeks to broaden the national health debate to include not only universal access to high-quality health care but also attention to the social determinants of health (including poverty) and the social determinants of equity including racism.
As a methodologist, she has developed new methods for comparing full distributions of data, rather than simply comparing means or proportions, in order to investigate population-level risk factors and propose population-level interventions. As a social epidemiologist, her work on "race"-associated differences in health outcomes goes beyond documenting those differences to vigorously investigating the structural causes of the differences. As a teacher, her allegories on "race" and racism illuminate topics that are otherwise difficult for many Americans to understand or discuss. She hopes through her work to initiate a national conversation on racism that will eventually lead to a National Campaign Against Racism.
Dr. Jones is currently a senior fellow at the Satcher Health Leadership Institute, an adjunct professor at the Rollins School of Public Health, and an adjunct associate professor at the Morehouse School of Medicine. She was an assistant professor at the Harvard School of Public Health from 1994 to 2000 before being recruited to the Centers for Disease Control and Prevention as a medical officer in 2000.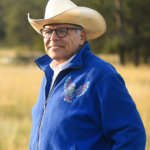 Spero Manson, PhD
Spero Manson, PhD, presents the effective mix of didactic and experiential methods to engage, retain and equip early-stage investigators to pursue scientifically rigorous, culturally responsive public health research.
Manson has published 280 articles and book chapters on the assessment, epidemiology, treatment, and prevention of physical, alcohol, drug, and mental health problems over the developmental life span of Native people. Dr. Manson is widely acknowledged as one of the nation's leading authorities regarding Indian and Native health.
Manson is a distinguished professor at the Colorado School of Public Health and Department of Psychiatry, School of Medicine, Anschutz Medical Campus, University of Colorado in Aurora, Colorado.
Bethany Johnson-Javois, MSW
As CEO of the St. Louis Integrated Health Network, Ms. Johnson-Javois leads a $2.5 million nonprofit that serves the region's safety net health care providers and the local community to promote the mission of providing quality, affordable, accessible care to all residents of Metropolitan St. Louis, with an emphasis on the medically underserved. Her leadership in the healthcare sector has garnered notable recognition.
She possesses over 15 years of experience working and volunteering in the nonprofit sector for organizations that positively impact the quality of life for disadvantaged populations. Her expertise lies in developing strategies to transform systems to be more responsive and equitable for the people for whom our public systems are accountable to serve. She currently serves on the board for Missouri Foundation for Health, chairs the board of Alive and Well Communities, LLC, and is former Trustee for the Deaconess Foundation and former member of the Executive Advisory Council for Missouri State University College of Business. As a licensed Evangelist Missionary in the Church of God in Christ, she is a noted motivational speaker, trainer, and facilitator around spiritual development and leadership.
Notably, Ms. Johnson-Javois was named the managing director for the Ferguson Commission, an independent, volunteer group appointed by Missouri Governor Jay Nixon, charged with addressing the underlying root causes that led to the unrest in the wake of Michael Brown's death. After a comprehensive study that included extensive community engagement, the Commission published an unflinching report of its findings and 189 calls to action that chart a new path toward healing and positive change for the residents of the St. Louis region.
Maureen Dobbins, PhD
Catina O'Leary, PhD, LMSW
O'Leary is president & CEO of Heath Literacy Media. She oversees core activities and works to set and maintain the strategic vision for the organization. O'Leary steered the organization onto the course of becoming a true partner to a broad spectrum of health care organizations around the world. A primary goal is to empower people with health information they can use.
O'Leary believes in the concept of changing health behaviors to improve quality of life. For more than a decade, she led research at Washington University School of Medicine focused on connecting people at-risk for health conditions with medical and social resources aimed at improving health behaviors, preventing illness, and improving health and well-being. O'Leary is an active member of many boards and committees, including the International Health Literacy Association's Standing Committee on Strategic Planning and Implementation and the National Academies of Sciences, Engineering, and Medicine's Roundtable on Health Literacy.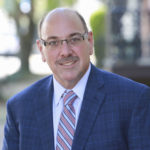 Vito Borello
Vito J. Borrello is the first executive director for the National Association for Family, School, and Community Engagement (NAFSCE.
Prior to his current position, Borrello served as the 19-year president of Every Person Influences Children, a New York-based organization providing parenting education, and family engagement in education programs. Current National Advisory Board Member roles include Scholastic, and the Center for Education Equity.
Recent previous national roles include membership on the National Family, School and Community Engagement Working Group; and two completed terms as both an appointed and at-large mboard ember for National PTA, where he also served on committees for finance, legislation, resource development, strategic planning and leadership recruitment. He is co-founder and Chairman Emeritus for the NY State Family Engagement Coalition.
Prior to his NAFSCE appointment, Borrello was chairman of the NY State PTA Urban Initiatives Task Force, Steering Committee member of the NY State Parenting Education Partnership, and a past appointee to NY State Education Department workgroups for Teacher Standards, Striving Readers, and Safe Schools.
In his home community of Western New York, Borrello is a past board member for the State University of NY at Buffalo's Alberti Center for Bullying Abuse Prevention; past chairman for the Care Management Coalition of Western New York, and past board member for Buffalo's Read to Succeed literacy initiative. He is a graduate of the Health Foundation for Western and Central New York Fellowship program and a 1998 graduate of Leadership Buffalo. Borrello has a Bachelor's Degree in Music Education from Wittenberg University and resides in East Amherst, New York with his wife, Maria, and has two daughters, Marisa and Samantha.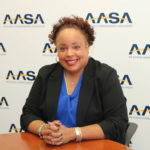 Kayla Jackson, MPH
Kayla Jackson is a project director at AASA. She joined the Children's Program team in June 2011 to serve as the project director for the CDC-funded coordinated school health project, Strengthening School Administrator Support for Coordinated School Health. 
Prior to joining AASA, Jackson was the vice president of programs at the National Network for Youth where she had responsibility for all programmatic activities at NN4Y; two federal cooperative agreements; and the annual national membership conference.
She has extensive background in women's and adolescent health, particularly the health needs of women of color, youth, and youth at high risk for negative health outcomes related to reproductive health, breast cancer, mental health, and sexually transmitted infections/HIV. Jackson received her BA in English from Mount Holyoke College and an MPA from NYU.
Donna Harris Aikens, JD
Donna Harris-Aikens served as a member of the Education Agency Review Team for the Biden-Harris Transition and was a member of the Democratic National Convention Committee Platform Committee.
She served as senior director for Education Policy and Practice at the National Education Association (NEA), where she advocated for students, educators, and working families to support equity and excellence in education, and to ensure working families had the right to organize and the opportunity to thrive in our global economy.
Prior to joining NEA, Harris-Aikens served in leadership roles for the Service Employees International Union and Advance CTE and was an attorney in an education boutique law firm.