Plenary Speakers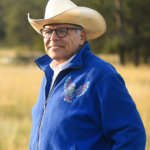 Spero Manson, PhD
Spero Manson, PhD, presents the effective mix of didactic and experiential methods to engage, retain and equip early-stage investigators to pursue scientifically rigorous, culturally responsive public health research.
Manson has published 280 articles and book chapters on the assessment, epidemiology, treatment, and prevention of physical, alcohol, drug, and mental health problems over the developmental life span of Native people. Dr. Manson is widely acknowledged as one of the nation's leading authorities regarding Indian and Native health.
Manson is a distinguished professor at the Colorado School of Public Health and Department of Psychiatry, School of Medicine, Anschutz Medical Campus, University of Colorado in Aurora, Colorado.
Maureen Dobbins, PhD
Catina O'Leary, PhD, LMSW
O'Leary is president & CEO of Heath Literacy Media. She oversees core activities and works to set and maintain the strategic vision for the organization. O'Leary steered the organization onto the course of becoming a true partner to a broad spectrum of health care organizations around the world. A primary goal is to empower people with health information they can use.
O'Leary believes in the concept of changing health behaviors to improve quality of life. For more than a decade, she led research at Washington University School of Medicine focused on connecting people at-risk for health conditions with medical and social resources aimed at improving health behaviors, preventing illness, and improving health and well-being. O'Leary is an active member of many boards and committees, including the International Health Literacy Association's Standing Committee on Strategic Planning and Implementation and the National Academies of Sciences, Engineering, and Medicine's Roundtable on Health Literacy.