The platform that SOPHE has been using for the last five years will be expiring at the end of the month (
July 30, 2018

) and no longer available.   CORE will transition to a new and improved online platform, BeaconLive, next week, Thursday, July 26th.
You have until July 30th

to retrieve your CE certificates from our old system, BizVision. If you need assistance in accessing your CE certificates, email support@bizvision.com.

The Center for Online Resources & Education (CORE) is a dedicated source for continuing education and skills in demand by today's employers in public health education and promotion. The CORE provides CHES/MCHES credits to those who are members and non-members of SOPHE.

This integrated learning management system provides access to the latest content to help advance your professional development and career.
The CORE is the source for education on relevant topics
Alcohol & drug use
Behavior change theory & practice
Child Adolescent and school health
Chronic disease
Emergency preparedness
Global health
Health equity/disparities
Health literacy
Leadership & career development
Minority health
Nutrition/ Obesity
Policy, systems & environmental change
Social Determinants of Health
Tobacco/Opioid epidemic
Worksite wellness
Resources on the CORE:
Webinars
Annual conference recordings
Journal self-studies
and more!
All users need a CORE profile. Create your profile to start earning valuable continuing education credits today! Based on your membership, CORE purchase fees will be applied.
Questions? Please contact education@sophe.org
Continuing Education Contact Hours
The National Commission for Health Education Credentialing, Inc (NCHEC) designates SOPHE as a provider of continuing education contact hours (CECH). As such, SOPHE is subject to the application and adherence to policies regarding CECH.
Individuals can earn continuing education contact hours (CECH) by participating in experiences that aid in the development or enhancement of the knowledge and skills directly related to the Areas of Responsibility and their professional occupation.
Credits offered from the purchase of Webinars and Journal Self-Studies through CORE:
Webinars: 1.0 (Entry-Level) or 1.5 (Advanced-Level)
Journal Self-Studies: 2.0 Entry /Advanced 
I find it vital to my success (and happiness) to pursue a career that challenges me to ask questions and seek answers, which I find through professional development and CECH opportunities.

Jordan Buckley, MPH, CHES
For more information on the types of CECH offered through SOPHE as a designated provider, please visit: www.nchec.org/continuing-education.
To view the Health Education Specialist Practice Analysis (HESPA) 2015 Competencies and Sub-competencies, please see: www.nchec.org
*User Guidelines and Instructions to our CORE platform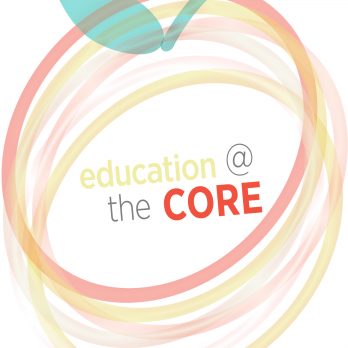 SOPHE's Center for Online Resources and Education offers distance learning, resources and CECH
Learn More