Conference Sneak Peeks
Check back frequently for more SOPHE 2018 sneak peeks!
Announcing the 2018 Fries Fellow
Jim Sallis, Ph.D. is the Distinguished Professor of Family and Preventive Medicine at the University of California, San Diego and director of Active Living Research.
Jim Sallis is the SOPHE 2018 Fries Fellow and plenary speaker. For information on Jim Sallis' active living research, please visit activelivingresearch.org.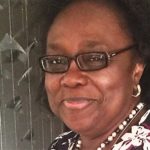 SOPHE 2017-2018 President
Adenike Bitto, MD, DrPH, MPH, MCHES, FRSPH