School Health Track & Pre/Post Conference Workshops
Register today for the exciting pre/post conference workshops offered at the SOPHE 2019 Annual conference!  To register for the workshops, select option under "Additional Event" during the SOPHE 2019 annual conference registration process. A full conference registration is not required. A free My SOPHE account is required for registration. If you do not have one, create a My SOPHE account.
---
Special School Health Track 
One-day registration, only
Friday, March 29, 2019
Time: 7:00 a.m. – 4:00 p.m.
Price: $ 100
Description: National speakers, concurrent sessions, and workshops bundled on one-day at a special promotional all-inclusive price. Earn your CE in one day.
---
Pre-Conference Workshops
Smoking Cessation and Reduction in Pregnancy Treatment (SCRIPT®) Training Workshop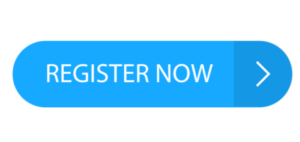 Tuesday, March 26, 2019
Half day | 8:30 a.m. – 1:00 p.m.
Full day | 8:30 a.m. – 5:00 p.m.
Price: Half day -$189
Full day- $395
Speaker: Liz Marshall, MPH, ICCE, SOPHE Editorial & Project Manager and SCRIPT® master trainer.
Description: This one-day workshop trains health professionals to promote, integrate, and evaluate SCRIPT® in a healthcare system. It provides insight and skills on how the program can become part of routine prenatal care.
Learning Objectives:
Facilitate and promote collaboration among stakeholders to improve health outcomes of early childhood and community development.
Discuss how the SCRIPT® program addresses smoking during pregnancy.
Describe at least two strategies for baseline and follow-up smoking assessment.
---
The Power of our Profession in Health in All Policies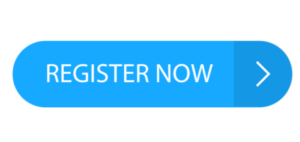 Tuesday, March 26, 2019
Time: 1:00 p.m.- 5:00 p.m.
Price: $75
Speaker: Dr. Anne-Marie Lydie Coleman, PhD
Description: Public health educators have the power to elevate not only their profession but the health of their local communities. In this skill-building session, participants learn how a public health educator can mobilize local communities to advocate for Health in All Policies (HiAP) and build capacity for collaboration across communities and the public and private sectors. In this advanced-level training, public health educators learn the difference between advocacy, lobbying, and public health education. Skill-building activities provide practice in framing messages and developing pre- and post-adoption campaigns and evaluating the impact of the policies. Given the tools, public health educators advocates can ignite the power of the health education profession and bring health equity to local communities.
Learning Objectives:
Define the policy, lobbying, and Health in All Policies (HiAP)
Explain the difference between advocacy, lobbying, and public health education
Explain the role of public health practitioners in advocating for changes in local policies.
Describe how to engage and mobilize the community and local policy decision-makers in the policy change process.
Identify reliable sources of evidence-based policies
Analyze key messages to present to policymakers
---
Process, Impact or Outcome Evaluation: What is taught in higher education and how does it align with practice? 
Tuesday, March 26, 2019
Time: 2:00 p.m.- 4:30 p.m.
Price: $55
Speaker: Rosemary Thackeray, Ph.D.
Description: The purpose of this think-tank session is to explore with practitioners and academicians what is occurring with evaluation and to better prepare students for practice. Specifically, what are the criteria faculty members use to make decisions about undergraduate evaluation course content, to what degree are the CHES competencies relevant for practice, and how could these two merge to be more complementary? A brief overview of the CHES evaluation-related competencies will be given. Participants will be divided into small groups to discuss two topics: 1) what type of evaluation is done in practice, or 2) what course content related to evaluation is used in higher education to prepare students for practice. The group will reconvene to share and discuss how an understanding of practice plus higher education programs can be used to better train students to conduct an evaluation.
Learning Objectives:
Compare the CHES evaluation-related competencies with what occurs in health education/health promotion practice.
Discuss what academic professional preparation programs can learn from practice to improve curricular decisions and what practitioners can learn from academicians to improve evaluation practice.
---
Post-Conference Workshops
A to Z with the CDC's School Health Index Assessment Tool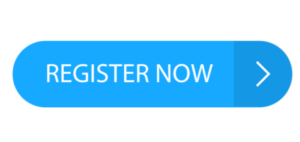 Friday, March 29, 2019
Time: 2:00 p.m. – 4:00 p.m.
Price: $55
Speaker: Melissa Fahrenbruch, MEd
Description: The (SHI) School Health Index: Self-Assessment & Planning Guide 2017 is an online self-assessment and planning tool that schools can use to improve their health and safety policies and programs. It's easy to use and completely confidential. CDC has recently updated the School Health Index, an online self-assessment and planning guide for schools, to align with the Whole School, Whole Community, Whole Child (WSCC) model, a collaborative approach to learning and health.
Learning Objectives:
Identify what is new in the 2017 revised version and how it aligns with the WSCC Model as well as how it brings members of your school community together to promote health and positively influence student outcomes.
Understand the importance and "make the case" on why the School Health Index is an important assessment school health tool.
Related Resources
SOPHE 2019 Justification Toolkit
| Open PDF
You want to attend SOPHE's Annual Conference but first you have to convince your boss/management. Use the resources in this toolkit to justify why you should attend this conference. If you have other tips that work, send us an email  and we'll include them in the next edition.