SOPHE 2019 Speakers
Plenary 1: Opening Ceremony
Wednesday, March 27 9:00 a.m. – 11:00 a.m.
Presidential Address
| | |
| --- | --- |
| | Keynote Address: Georges C. Benjamin, MD; executive director, American Public Health Association; 2019 SOPHE Honorary Fellow |
Invited: Vice Admiral Jerome M. Adams, MD, MPH; United States Surgeon General
---
Plenary 2
Wednesday, March 27 4:00 p.m. – 5:30 p.m.
Title: Digital Health*
Moderator: John P. Allegrante, Ph.D., MS; professor of health education, Teacher's College, Columbia University
Speakers:
| | |
| --- | --- |
| Bradford Hesse, Ph.D.; chief, Health Communication and Informatics Research Branch, National Cancer Institute | Victoria McCullough; social impact and public policy, Tumblr |
| Joe Smyser, Ph.D., MSPH; chief executive officer, The Public Good Project | Dina L.G. Borzekowski, EdD, EdM, MS; interim director, The Global Health Initiative and Research professor, Department of Behavioral and Community Health, University of Maryland School of Public Health |
Description: Representatives from academics, industry including government will discuss the evolution of technology, the social and emotional impact and development related to changing technology, and the challenges and opportunities of health educators using digital media to better impact the health for all individuals and communities.*
---
Plenary 3
Thursday, March 28 10:00 a.m. – 11:50 a.m.
Speaker:
---
Plenary 4
Thursday, March 28 2:15 p.m. – 3:45 p.m.
Speakers:
| | |
| --- | --- |
| Lawrence Wallack, DrPH, MS, MPH; professor of Public Health, Portland State University | |
Description: This plenary begins with Dr. Wallack providing a brief overview and key lessons from his 40 3:45 pm in public health. He discussrd how far we have come in social justice, social determinants, population base and values; the communication framework of is the first language (individualistic) and second language (communitarian); and the competing view of America that are constantly being re balanced and which form the basis for public policy. He used this information to talk about going upstream and what questions need to be asked as we move forward. Dr. Dorfman will go deeper into specifics of framing messages as they relate to equity and race.*
---
Plenary 5
Friday, March 29 9:00 a.m. – 11:00 a.m.
Title: Health Equity: The Power of Many Working for a Better Future*
Speaker: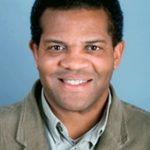 Description: One constant – the world is changing. In spite of the advances in science, technology, education, etc., have not learned to overcome the inevitable disparities that divide us and impact our health, our families and our communities. Dr. Iton shares his view of the successes that we have achieved, as well as the challenges that await us regarding health equity.*
*Subject to change
Related Resources
SOPHE 2019 Justification Toolkit
| Open PDF
You want to attend SOPHE's Annual Conference but first you have to convince your boss/management. Use the resources in this toolkit to justify why you should attend this conference. If you have other tips that work, send us an email  and we'll include them in the next edition.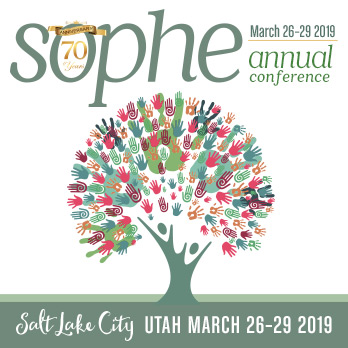 SOPHE 2019 offers a series of pre- and post conference workshops in school health and index assessment, public health policy, evaluation, SCRIPT and SOAR
Learn More
SOPHE's offers free, live webinars - check out the schedule of emerging and current topics. CECH hours available on recorded webinars through SOPHE's Center for Online Resources & Education - CORE
Learn More