SOPHE 2019 Speakers
Plenary 1: Opening Ceremony
Wednesday, March 27 9:00 a.m. – 11:00 a.m.
Presidential Address: Preventing Unintentional Childhood Injuries: Then, Now, Imagine
Keynote Address: Becoming the Chief Health Strategist: Delivering the Promise of Health
| | |
| --- | --- |
| Angela Mickalide, PhD, MCHES,® SOPHE President, Board of Trustees 2018-2019 | Keynote Address: Georges C. Benjamin, MD; executive director, American Public Health Association; 2019 SOPHE Honorary Fellow |
Invited: Vice Admiral Jerome M. Adams, MD, MPH; United States Surgeon General
---
Plenary 2
Wednesday, March 27 4:00 p.m. – 5:30 p.m.
Title: Digital Health*
Moderator: John P. Allegrante, Ph.D., MS; professor of health education, Teacher's College, Columbia University
Speakers:
| | |
| --- | --- |
| Bradford Hesse, Ph.D.; chief, Health Communication and Informatics Research Branch, National Cancer Institute | Victoria McCullough; social impact and public policy, Tumblr |
| Joe Smyser, Ph.D., MSPH; chief executive officer, The Public Good Project | Dina L.G. Borzekowski, EdD, EdM, MS; interim director, The Global Health Initiative and Research professor, Department of Behavioral and Community Health, University of Maryland School of Public Health |
Description: Representatives from academics, industry and government discuss the evolution of technology, the social and emotional impact and development related to changing technology, and the challenges and opportunities of health educators using digital media to better impact the health for all individuals and communities.*
---
Plenary 3
Thursday, March 28 10:00 a.m. – 11:15 a.m.
Speaker:
---
Plenary 4
Thursday, March 28 2:15 p.m. – 3:45 p.m.
Speakers:
| | |
| --- | --- |
| Lawrence Wallack, DrPH, MS, MPH; professor of Public Health, Portland State University | Lori Dorfman, DrPH; director, Berkeley Media Studies Group |
Description: How can we frame the narrative to advance the public's health? Throughout history, public policies are shaped by competing narratives: one narrative insists that individual's health outcomes are the result of what they do for themselves; the other narrative explains that health outcomes are determined by the conditions we live in and the collective decisions we make that shape those conditions.
Health promotion professionals strive to address social determinants – we must articulate the social justice values underlying the policy changes we seek that will improve economic and social conditions that can advance health equity.
---
Plenary 5
Friday, March 29 11:45 a.m. – 1:15 p.m.
Title: Tackling the Root Causes of Health Inequity
Speaker: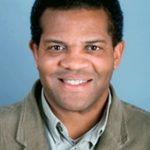 Description: One constant – the world is changing. In spite of the advances in science, technology, education, etc., we have not learned to overcome the disparities that divide us and impact our health, families and communities. Dr. Iton shares his views of achievements and challenges regarding health equity.*
*Subject to change