Agenda & Program Schedule
Plenary Speakers
Nile Blass
She is responsible for organizing strategies and capacity building at the DMV and national level. Prior to joining the League, Nile worked to advance social equity through political advocacy, both institutionally and through grassroots organizing.
As an organizer with Hoyas for Slavery Accountability, she helped coordinate restorative and restitution efforts at Georgetown University for the descendants of its enslaved population.
During the pandemic that greatly impacted vulnerable student communities, Nile became the first Black woman in history to be elected Georgetown University's Student Body President. During her time in office, her administration provided students with financial stipends, career development programs, secure housing, and the necessary resources to build an online and engaged student community. In addition, she brings experience working at the House Judiciary Committee on Capitol Hill and with the Maryland General Assembly, among much more.
Nile is a native of the Washington, DC area and earned her Bachelor of Arts degree in Government from Georgetown University.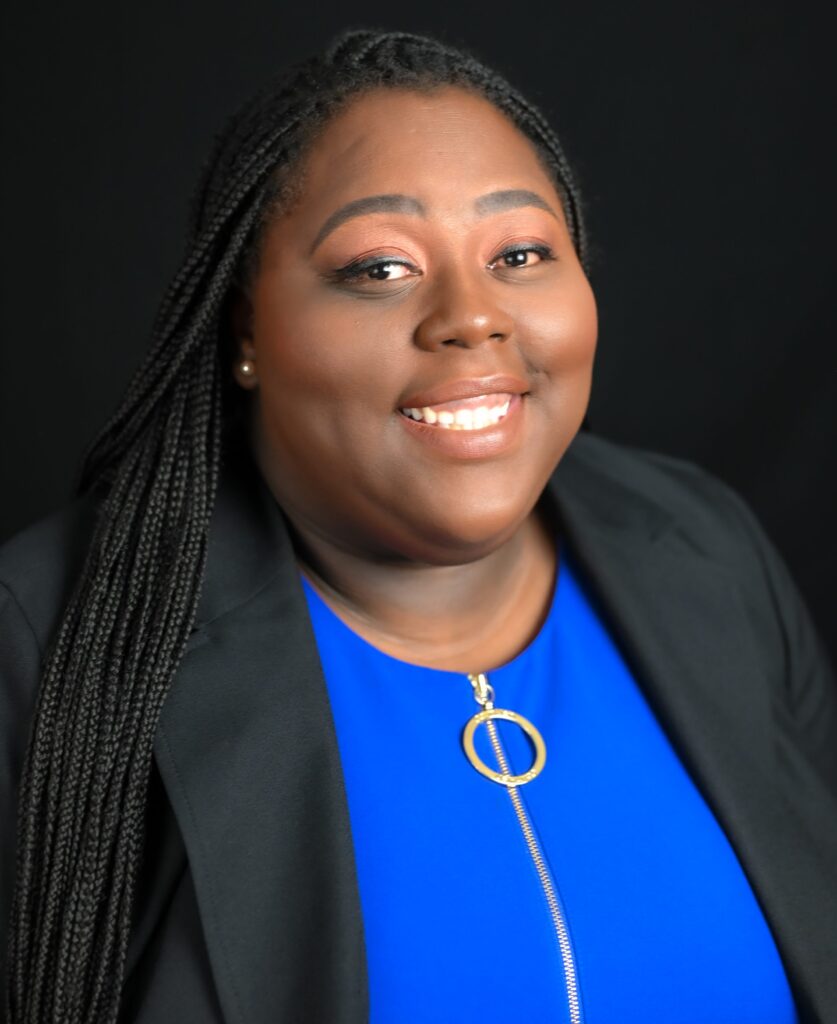 Yterenickia 'YT' Bell
She's held the role of the national organizing director at Care in Action/National Domestic Workers Alliance supervising the state directors and program managers in seven core states while developing electoral and legislative strategy for state and federal campaigns. Prior to that, she was the director at the Progressive Governance Academy, a project between the State Innovation Exchange (SiX), Local Progress, and re:power to build and develop the leadership and governance skills of progressive state and local elected officials across the country.
She was also the deputy director of a statewide public policy coalition table, Georgia Engaged (now America Votes Georgia), where she provided strategies and best practices for successful programmatic implementation.
She is a native Georgian and graduate of Georgia State University with a bachelor's degree in criminal justice and political science and a Master's in social work and public administration with a focus in economic development and planning. Bell has worked as a social worker and public policy professional serving vulnerable communities and solving complex problems for over a decade. She is also a councilwoman in the City of Clarkston, Georgia.
Related Resources
The Real Education & Access for Healthy Youth Act
| Open PDF
S 1689 | HR 3312 SOPHE recognizes that sexuality is a natural and healthy part of development and comprises biological, sociocultural, psychological, and spiritual dimensions. Comprehensive approaches to sexuality education…
The Equality Act
| Open PDF
S 393 | HR 5 SOPHE recognizes that the health and well-being of communities and the individuals within them depend not only on biological but also on social and environmental…
The Anti-Racism in Public Health Act
| Open PDF
S 162 | HR 666 Racism is a public health problem that has been amplified by the COVID-19 pandemic, which has disproportionately harmed Black and Brown populations in urban communities….