Resolutions, Testimony and Comments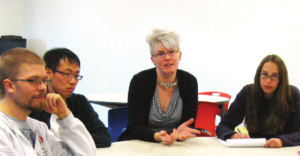 SOPHE is committed to educating policy-makers on national and state legislative issues related to the health of society. As health educators, constituents, and community members, your involvement in the policy formation process is very important.
Resolutions – SOPHE's advocacy and resolutions committee creates resolutions to guide the organization's advocacy activities. All SOPHE members are invited to write resolutions using this template and submit them to the Advocacy & Resolutions Committee for consideration.
Testimony – SOPHE submits testimony to congressional committees on issues related to SOPHE's advocacy priorities including health education and health promotion activities.
Comments – SOPHE comments on draft regulations that align with SOPHE's advocacy priorities, issues that affect SOPHE's members or public health.