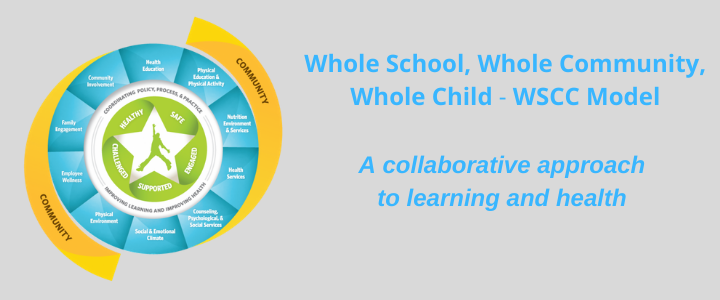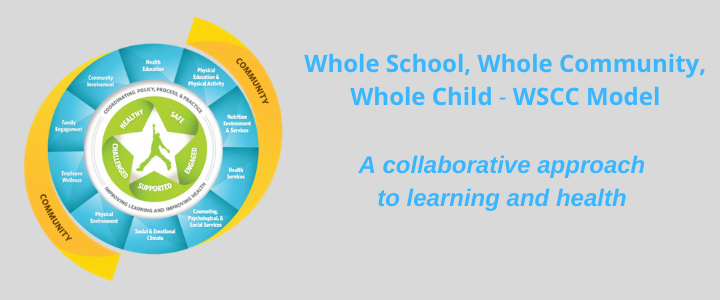 School Health
SOPHE supports health educators by providing contemporary resources, tools, information and training modules on school health related topics.
School health leaders can strengthen the infrastructure of the school by:
Using the Whole School, Whole Community, Whole Child (WSCC) model
Integrating components of WSCC with social and emotional learning
Growing community partnerships with schools
Whole School, Whole Community, Whole Child
The WSCC model provides an approach to learning and health that considers the needs of all children as the central focus of education.
Community engagement happens when schools and communities work together to create solutions.
The key is engaging community perspectives from people with diverse backgrounds and identities, including a variety of racial and ethnic identities, nationalities, languages, religions, genders, sexual orientations, abilities and socioeconomic statuses.
In equitable schools, school leaders ensure that students receive what they need to develop to their full potential.
School leaders are called to be creative and are asked to use an equity framework for students of diverse racial and ethnic backgrounds, nationalities, cultures and languages, religion, gender, sexual orientation, abilities, ages and socioeconomic statuses to be healthy, to learn and thrive.
Schools implementing the WSCC model should engage youth as full partners in making the model a reality.
Youth are the experts of their own experiences and are essential to making decisions about wellness policy, planning, and programs that work.
SOPHE Journals
Download Health Promotion Practice Special School Health collection to learn about key areas – professional development and pre-service training, quality assurance, health literacy, and large-scale implementation in schools.
School Health Playlist
Check out SOPHE's School Health Playlist to hear the latest programs and policies for state health and education, districts, schools and communities.
Subscribe to hear our updates first