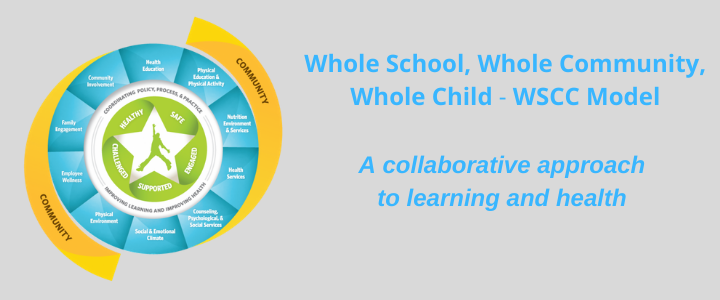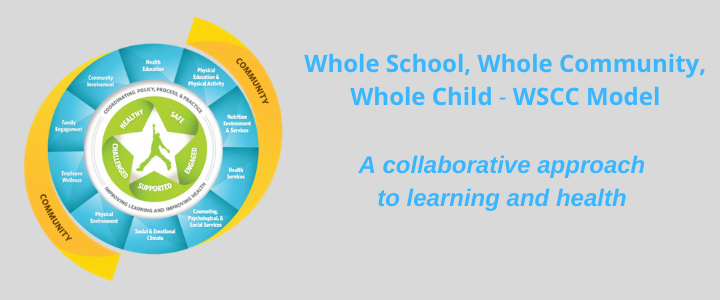 School Health
SOPHE supports health educators and school health leaders by providing contemporary resources, tools, information and training on current and emerging topics.
Whole School, Whole Community, Whole Child (WSCC) Team Training Modules
WSCC Team Training Modules are ready-made professional development resources for use by states, districts or local schools to build, strengthen and sustain school teams implementing the WSCC model.
Training modules stand alone – a module is  not dependent on another – allowing the user to create a personalized professional development plan based on the needs of the schools or districts.
Module are approximately one hour in length.
WSCC Instructions for Training Modules
Whole School, Whole Community, Whole Child (WSCC) Overview
Making the Case: Building and Sustaining Administrative Support
Organizing for Success: Establishing Your WSCC Team
Creating Engaging and Productive Meetings
Assessing School Health Needs
Transforming the School Environment: Policy, Systems, and Environmental Change
Using Data to Create a Whole School, Whole Community, Whole Child (WSCC) Improvement Plan
Communicating School Health Results and Improvements
Engaging Youth
Health Equity in Schools
Social and Emotional Learning Guide
SOPHE's social and emotional learning (SEL) guide supports school health staff and team integration of SEL competencies into the Whole School, Whole Community, Whole Child framework
WSCC Fact sheets
SOPHE developed three Whole School, Whole Community, Whole Child (WSCC) model fact sheets to support training, understanding and application of the WSCC model.
Creating School and Community Partnerships
Creating Healthy and Equitable Schools
Using Youth Voice to Promote Healthy Schools
SOPHE Journals
Download Health Promotion Practice Special School Health collection to learn about key areas – professional development and pre-service training, quality assurance, health literacy, and large-scale implementation in schools.
School Health Playlist
Check out SOPHE's School Health Playlist to hear the latest programs and policies for state health and education, districts, schools and communities.
---
Subscribe to hear our school health updates first