May is Women's Health Month
Women's Health: Supporting Community Based Efforts to Help Families Eat Healthy Food
May is Women's Health Month and it's never too early or late to make healthy changes so you look and feel your best. You can take control of your health and help others in your family too!
To improve your physical and mental health, you can: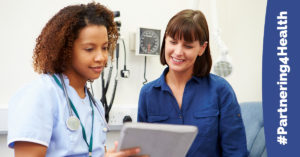 Visit a doctor or nurse for a well-woman visit (checkup) and preventive screenings
Get active
Eat healthy
Pay attention to mental health, including getting enough sleep and managing stress
Avoid unhealthy behaviors—smoking, texting while driving, and not wearing a seatbelt or bicycle helmet
In some communities, it's hard to get healthy food.
"Food deserts make it harder for women and families to access healthy food options. If your local convenience store offers very little fresh fruit and vegetables, and you don't have easy transportation to a grocery store, it's much more difficult to purchase healthy food."
– Elaine Auld, president and CEO of the Society for Public Health Education (SOPHE)
To help address disparities like this, SOPHE is a partner in Partnering4Health. There are projects in 97 communities across the country assisting people and communities to live healthier.
A third of the projects are supported through the National WIC Association. The American Heart Association, the American Planning Association, and the Directors of Health Promotion & Education are also involved.
USDA provides federal grants to states for WIC. These programs provide breastfeeding support, supplemental foods, health care referrals, and nutrition education for low-income pregnant and postpartum women, and to infants and children up to age five who are at nutritional risk.
Here are a few examples of WIC programs that are working to help women and families access nutritious food and breast milk.
Helping infants get a healthy start and mothers feel supported by breastfeeding friendly policies in their community
In Georgia, the Southeast Health District & Meadows Regional Medical Center Partner for Health started a "Mommy & Me, Healthy as Can Be!" program. They worked to make Tattnall County a breastfeeding-friendly community.
Through their efforts, over 50 businesses are breastfeeding friendly or have adopted policies to enable breastfeeding mothers to feed in peace. The program also improved the relationship between the area WIC program and Meadows Regional Medical Center, ensuring that more families who qualify are referred for WIC program support if needed.
Improving the shopping experience for WIC participants.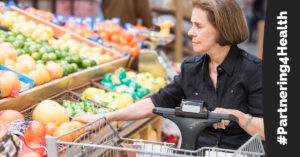 In Wichita County, Texas, enrollment in the WIC program began to drop. WIC staff learned that recipients were frustrated when they shopped because it was difficult to know which food they could buy with their benefits. Store staff often did not know either.
Depending on what store you go to, everything is different. There are different brands. Fruit is a big one, it is different at every store. Some have the pink WIC tags and some are not tagged. It would be a lot easier with the shopping guide."
– Caroline Stansbury, WIC mom, and cashier at a big box store
The county's public health district and local WIC office worked with community partners to develop store-specific guides. They also trained store staff and WIC recipients on the products available for purchase.
The training eased confusion and stress for store staff and fostered a better relationship with WIC clients and grocers.
Getting healthier options into convenience stores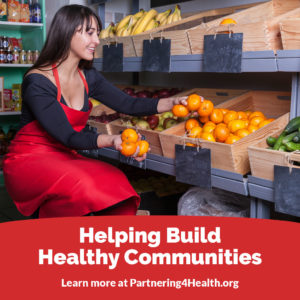 Cochiti Pueblo is located in a remote area in New Mexico and residents drive at least 45-minutes to get to a full-service grocery store.
The Five Sandoval Indian Pueblos WIC Program worked with Cochiti Mini Mart on the pueblo to stock healthier food options with the eventual goal of having the store become a WIC authorized vendor.
Educating employers about breastfeeding-friendly policies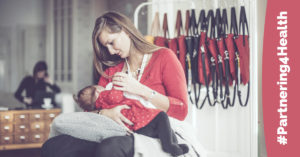 In Loudoun County, Virginia, a community coalition working with the local WIC agency developed a toolkit to encourage area employers to improve policies for lactation support programs.
The toolkit was promoted at several events for area employers. The County government-designated and equipped two lactation support rooms as a result of the program. The coalition offered certified lactation counselor training, so new mothers could be better educated about breastfeeding.
Working to improve healthy choice options in area restaurants and cafeterias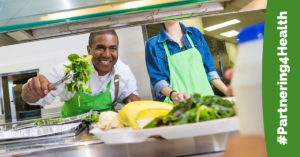 Working with community partners, Chefs Cooking Healthy Covington and Mandeville, and area mayors, St. Tammany Parish Hospital Community Wellness Center, launched Eat Fit Northshore in Louisiana.
The initiative encourages restaurants to offer healthy options on their menus. Participating restaurants displayed an Eat Fit logo on their menus and list a free app for area residents. Eat Fit Northshore is modeled on Eat Fit NOLA, a program developed by Ochsner Health System dietician, Molly Kimball.
Learn more about #Gr8rwithWIC: http://www.greaterwithwic.org