Publications
SOPHE publications are must-have items for individuals new to the health education profession, and those who have been health educators for years.
Health Education Teacher Preparation (HETP) Standards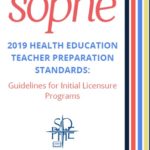 Books

Promotional webinar explores the content of SOPHE's textbook, Introduction to Global Health Promotion. The authors discuss how the text can be used in the classroom to develop well-rounded and informed health education and health promotion students.
Journals
SOPHE publishes three premier peer-reviewed journals. Electronic access to these journal publications is a members-only benefit.
Members please log in to gain full access to these publications & resources.
Learn more about our journals.
Newsletters
SOPHE members receive SOPHE's News & Views, a quarterly newsletter. Read about the latest news and program updates, revisit the conference or summit, get the latest from chapters and a special note from SOPHE's president.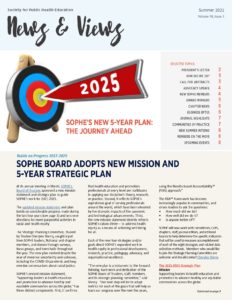 Everyone can get news and opportunities in health education and health promotion via News You Can Use, a bimonthly newsletter.
Sign up to get SOPHE news and information