October 6 is Walk & Bike to School Day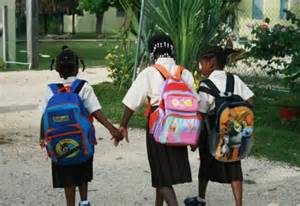 October 6 marks the day when thousands of students, parents, community leaders, state and local officials across the U.S. walk and bike to school.
This one-day event builds awareness for the need for walkable communities. National Walk & Bike to School Day promotes the many benefits of walking or riding a bike to school such as building daily physical activity behaviors, more accessible and safer routes to school, and cleaner air.
Walk & Bike to School Day can help communities connect with many issues they care about whether it's creating safer routes to school, building a sense of community, or inspiring families to use their feet for the school commute more often.
Walk & Bike to School Day also emphasizes the benefits of replacing car rides to school with walking and how it can significantly reduce traffic congestion and air-polluting emissions.
Walking and bicycling to school also provide opportunities for children and families to reduce their carbon footprint and contribute to the overall health of the environment. Studies have shown the result to be that air quality is measurably better at schools that have more students walking or bicycling to school.
Why walk or ride a bike to school?
It's fun! Parents, children and friends can enjoy one another's company without the usual distractions. Older children can enjoy a sense of responsibility and independence.
Builds healthy habits. Walking to schools is a chance for children (and adults) to create a fitness regimen out of everyday tasks.
Cleaner environment. Replacing car trips with walking to school can reduce traffic congestion and air-polluting emissions.
Promotes safety. Encouraging walking and bicycling to school can help build support for infrastructure improvements in the broader community. Building sidewalks, providing pedestrian education programs and adding traffic calming measures are some of the ways to improve safety.
Benefits a community. A walk to school improves neighborhood connections and boosts a sense of community.
Schools and community organizations can organize their own Walk to School Day event.
Ways to increase safety
Some of the best ways to increase the safety of a child's walking or biking trip to school are to:
Provide safe, well-maintained walkways separate from vehicles.
Teach children to cross streets at marked crossings and to always look left-right-left.
Slow traffic in neighborhoods and near schools through traffic calming strategies and enforcement efforts.
Work with parents of children with disabilities and special education professionals to identify accessibility barriers.