REACH Rural Areas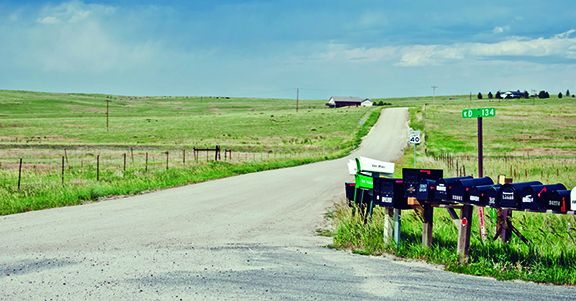 REACH programs work across various types of communities in America including rural areas, urban areas, small towns, and tribal communities (Moy & Bastian, 2017).
Americans living in rural areas have higher rates of preventable risk behaviors including cigarette smoking and higher rates of chronic diseases including high blood pressure and obesity. Tribal populations have some of the highest rates of chronic disease in the U.S.
REACH works with African American, Hispanic, Asian American, American Indian, Alaska Native, and Pacific Islander populations in these areas to encourage physical activity, healthy eating habits, and prevent tobacco use to address diabetes and heart disease (D., 2019).
Mobilizing Communities to Move | Coeur d'Alene Tribe, Idaho
In 2015, high rates of obesity were identified among Native American communities in Plummer, Idaho. Obesity is the gateway for other health risks including high blood pressure, type 2 diabetes, and heart disease (D., 2019).
To address this health disparity, REACH provided funding to the Coeur d'Alene tribe to create the Powwow Sweat program, a culturally tailored aerobic video series using traditional dance as a way to increase physical activity among Native American communities. From 2016-2017 the Powwow Sweat program has been very successful and grown in popularity (Zahir, 2019).
The Powwow Sweat program is a sustainable workout program as it allows people and communities to access the country to workout whenever and  however they wish via Facebook and YouTube. This aerobic workout program motivated communities to have healthier habits, combating the high rate of obesity among the population.
University of Hawaii
The University of Hawaii worked with United States Affiliated Pacific Islands – territories of American Samoa, Guam, Commonwealth of the Northern Mariana Islands, the Freely Associated States of the Federated States of Micronesia, Republic of the Marshall Islands and Republic of Palau to increase access to smoke-free protections.
The REACH program worked with owners of public spaces that were exempt from the Clean Indoor Act in Kosrae Island, by supporting the successful implementation of voluntary smoke-free protections at Kosrae Airport, a gym, and four restaurants.
Some establishments in the Commonwealth of the Northern Mariana Island and the Federated States of Micronesia were not aware that they were subject to the local tobacco-free  laws in each of those locations. The University of Hawaii worked with the island nations to educate these establishments and used a voluntary cadre of community members who expressed interest in assisting with enforcement efforts.
These efforts increased access to tobacco-free or smoke-free environments for an estimated 4,600 residents across six setting units on Kosrae Island.
Healthy Corner Store Initiative in Central Alabama
In Central Alabama's River Region there was a lack of healthy food options in Montgomery, Lowndes, and Macon Counties. Inaccessibility to fresh fruits and vegetables can contribute to a rise in chronic conditions, including diabetes, for residents in these rural areas (Wellness Coalition, 2019).
The Montgomery Area Community Wellness Coalition launched the Healthy Corner Store Initiative, where convenience stores would stock three different fruits and vegetables to sell in the store. Through the Healthy Corner Store Initiative, there was a 29% increase in community members reporting have 3-5 servings of fruits and vegetables daily and 35% of people reported they were eating more fruits and vegetables. The Montgomery Area Community Wellness Coalition also established five community gardens with faith-based organizations ensuring access to healthier foods for over 16,000 low-income African Americans (Wellness Coalition, 2019).
Fruit and Vegetable Prescription Program in the Navajo Nation
The Navajo Nation experiences disproportional rates of preventable chronic diseases, such as diabetes. Partners in Health works with the Navajo Nation to increase their access to healthy food options and educate them on healthy habits.
To address the high rates of chronic disease among the Navajo Nation, Partners in Health created a Fruit and Vegetable Prescription Program (FVRx) to promote healthy eating. Clinic providers and community health workers identify families and invite them to participate in the program. The families receive a monthly prescription voucher to buy fruits and vegetables at local stores and meet with a community outreach worker to learn about healthy habit (Food Access, 2018).
Through the Fruit and Vegetable Prescription Program Partners in Health was able to have community-level changes in regional food systems and healthcare delivery to improve access to health food and beverages. As of September 2016, PIH improved access to coordinated care for about 27,914 patients at 2 medical centers through culturally adapted care. PIH also implemented the FVRx Program in 10 clinics and enrolled more than 290 people across nine Navajo Nation Chapters.
They also created the Healthy Store initiative to increase access to fresh produce  available at stores in the Navajo Nation. Through the Healthy Store Initiative, they promoted produce through stocking display and promotional changes. A Healthy Navajo store serves as a catalyst of change to the Navajo Nation by leading the effort in healthy food options by fresh produce.
---
Food Access. (2018). Retrieved April 23, 2019, from https://www.copeprogram.org/foodaccess 
Moy, G.  and Bastian, B. (2017). Leading Causes of Death in Nonmetropolitan and Metropolitan Areas-United States, 1999-2014. Retrieved March 17, 2019, from https://www.cdc.gov/mmwr/volumes/66/ss/ss6601a1.htm?s_cid=ss6601a1_e
REACH 20th Anniversary (2019). REACH 20th Anniversary | DNPAO | CDC. Retrieved March 17, 2019, from https://www.cdc.gov/nccdphp/dnpao/state-local-programs/reach/20th-anniversary/index.html
The Changing Role of the Corner Store. (n.d.) Retrieved April 17, 2019, from https://www.thewellnesscoalition. org/reach/
Zahir, L. (n.d.). NCCDPHP Success Story (United States, HHS, CDC). Retrieved March 17, 2019, from https://nccd.cdc.gov/nccdsuccessstories/TemplateSeven.aspx?s=13961&ds=1
Related Resources
REACH Rural Areas Fact Sheet
| Open PDF
Using REACH to cultivate Health in Rural Areas, Small Towns, and Tribal Communities REACH programs work across various types of communities in America including rural areas, urban areas, small towns, and tribal communities. Americans living in rural areas have higher rates of preventable risk behaviors including cigarette smoking and higher rates of chronic…
REACH Urban Communities Fact Sheet
| Open PDF
REACH programs work in urban, rural and tribal communities, especially in underserved areas that lack adequate housing, transportation, health care, and food systems. Lack of access to these systems can lead to physical inactivity, poor nutrition, tobacco use, and chronic diseases such as type 2 diabetes, high blood pressure, and obesity. Read about…
REACH Sustainability Fact Sheet
| Open PDF
REACH Sustainability REACH Programs work across various types of communities in America including rural areas, urban areas, small towns and tribal communities. Sustainability is at the forefront of REACH programs as it creates momentum to maintain community-wide change by organizing and maximizing community resources. When a community collaborates with local…