Coronavirus (COVID-19)
---
10 evidence-based strategies that individuals, families, and their communities can implement to slow the spread and control COVID-19.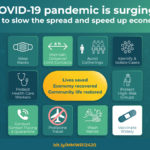 With infections surging across the U.S., these preventive strategies can help slow the spread and control COVID-19. Taking immediate action and following these preventive strategies will be critical to keep schools, businesses, and the healthcare system open and fully functioning.
Wear Masks
Maintain Distance/Limit Contacts
Avoid Gatherings
Identify & Isolate Cases
Conduct Contact Tracing & Quarantine
Protect High-Risk Groups
Protect Health Care Workers
Postpone Travel
Wash Hands
Vaccinate Widely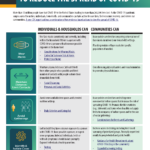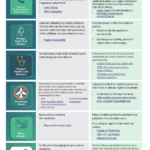 The CDC published a new report reinforcing these 10 strategies.
COVID-19
The 2019 novel coronavirus infection, also known as COVID-19, is a respiratory infection caused by a virus (new name of the virus is "SARS-CoV-2")
COVID-19, identified in Wuhan, China in 2019.
COVID-19 is actively being studied – transmitted by droplets from an infected person's cough or sneeze.
In the United States, more than 13 million people have had COVID-19, leading to approximately 265,000 lives lost.
Currently, the COVID-19 pandemic is widespread and increasing across the nation. More than half of people who have COVID-19 do not have symptoms and can spread the virus without knowing it.
How can I protect myself?
Wear a face mask.
Adhere to social distancing – stay 6 feet away from other people.
Avoid contact with people who are sick.
Wash your hands often using soap and water for at least 20 seconds.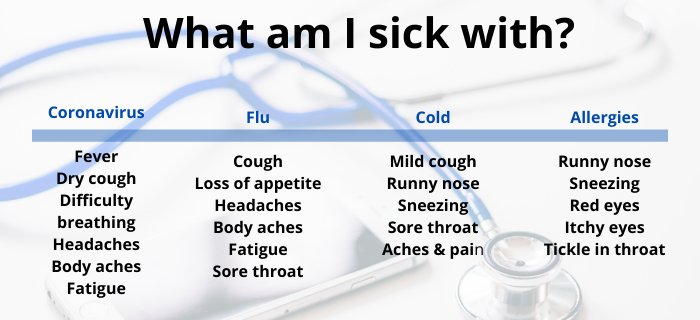 What if I develop symptoms?
Common symptoms of COVID-19 can include high fever, cough, and shortness of breath.
If you have symptoms and are at high risk, call your health care provider(s) immediately.
Tell them about your symptoms and recent travel before visiting your doctor's office or health care facility in person. This will give your provider enough time to put infection prevention and control measures in place before your arrival.
Self quarantine. Don't interact with others in your household or in public. Do not travel, use public transportation, and avoid all contact with anyone.
Adapted from: CDC and National Foundation for Infectious Diseases