SOPHE Internship Program
Overview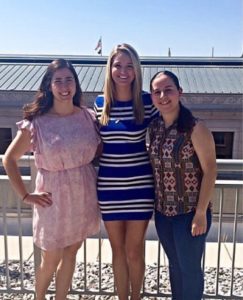 The SOPHE Internship Program offers participants an opportunity to gain valuable experience in a nonprofit health education organization serving members globally. Internship candidates provide essential administrative support, but other responsibilities vary depending on the time of year.
Many internship candidates are studying:
Public health
Health policy
Health promotion
Health education
The program can also provide an outstanding background for students studying:
Hospitality
Marketing
Communications
Consideration for students without a public health background is handled on a case-by-case basis.
SOPHE invites anyone to apply, although most internship candidates are either currently in college or graduate school or recent graduates.
Important Dates for 20

23*
Session
Application Deadline
Notification Date
Internship
Start Date
Internship
End Date
Spring
November 30, 2022
December 15, 2022
January 16, 2023
May 5, 2023
Summer
March 17, 2023
April 7, 2023
May 8, 2023
August 25, 2023
Fall
July 7, 2023
July 28, 2023
August 28, 2023
December 15, 2023
*Subject to change.
Visit SOPHE's Handshake profile to apply for internships. For questions, email HR@sophe.org with the subject: SOPHE Internship.
Requirements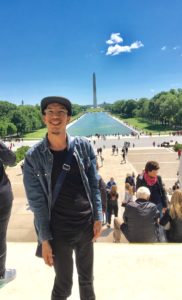 Starting in 2023, the SOPHE internship now supports interns remotely. Should students be based locally or desire to move to Washington, D.C., they will join staff in the SOPHE National office located at 10 G St. NE, Suite 605, Washington, D.C., 20002. Please note that the SOPHE internship does not offer community or patient interactions.
Requested academics and skillsets include:
The applicant is currently enrolled or a recent graduate of an educational institution, college, university or continuing education program
Completed two or more years of coursework with a 3.0 GPA or above
Display an interest in a career related to health, health promotion and education, health policy, health communications
Possess strong verbal, written, communication and analytical skills
Exhibit strong computer skills and knowledge of Microsoft Office
Application Process
Students should apply to the cycle they are interested via SOPHE's Handshake profile. Your application must include all of the following in order to be considered:
Cover letter
Resume
Writing sample (academic or professional work)
Transcript
The application and all requested materials must be submitted together on Handshake. Failure to meet any of the above-mentioned requirements may delay, or even prevent, the review of your application.
Academic Credit
Academic credit for the internship is at the discretion of your college or university
SOPHE will provide appropriate information to your school
Make arrangements for earning credit before you begin the internship
FAQ's
How long is a SOPHE internship?
A SOPHE internship is 16 weeks. Interns choose:
Spring session (January-May),
Summer session (May-August), or
Fall session (August-December).
Are the internships full-time?
No, the SOPHE internship is a part-time position. Interns can expect to work 20-25 hours per week.
What will my duties include?
SOPHE interns can expect to work on a variety of projects pertinent to SOPHE's mission but similar to other nonprofit voluntary organizations. Among these are advocacy, program planning, communications planning/outreach, research, conference planning, fundraising, chapter development, and administrative responsibilities/data entry.
Upon interviewing, the scope of work and activity is tailored to each intern's expertise and pertinent to SOPHE's needs. SOPHE interns will have the opportunity to develop a project in conjunction with SOPHE staff that they will create and complete during their internship.
What are examples of past intern projects?
Utilization of program planning skills and competencies for health education-sponsored events of SOPHE, including but not limited to the Annual Conference, Annual Advocacy Summit, National Health Education Week
Dissemination of membership engagement efforts; health communications and social media platform management; independent writing for social media campaigns, national health observances, and virtual advocacy
Conducting seminal research on MPH programs in community health education, including web-based surveys and obtaining IRB review; preparation of an article for publication
Development of tool kit, communications plan and evaluation, and liaison with other groups for National Health Education Week; preparation and presentation of a poster at SOPHE's Annual Conference
Assist with research to develop a database of employers for a study of the impact of health education credentialing; development and presentation of a poster at SOPHE's Annual Conference
Development of SOPHE resolution on handgun violence and establishment of SOPHE partnership to various organizations; presentation to SOPHE Board; development of resolution implementation plan
Assist with grant writing and proposal development
What are the perks I can expect if I become a SOPHE intern?
Receive one-year complimentary SOPHE Membership.
You may have the opportunity to attend health-related hearings and briefings and have valuable opportunities to interact and network with other leaders and members in the SOPHE, health education, and public health communities.
Gain valuable work experience in a professional office environment, building relationships with professionals who can potentially serve as references and provide letters of recommendation for future endeavors.
Examine how nonprofit membership organizations operate, are governed, and are managed.
You will receive firsthand experience planning professional continuing education, assisting with coalition/chapter development and support, planning and implementing advocacy efforts, and other activities related to the advanced competencies of health education professionals.
How would you describe the ideal candidate for the SOPHE internship position?
The ideal candidate will:
Work with minimal supervision
Possess excellent oral, written, and interpersonal communication skills
Be detail-oriented
Be reliable and prompt
Commit to a regular schedule
Deal tactfully with a variety of personalities
Work in a team environment
Demonstrate strong organizational skills
Prioritize and manage multiple tasks and responsibilities
Be well versed in Microsoft® Office
Possess internet research and database management experience
Be highly motivated and be a self-starter
What should I consider before applying for a SOPHE internship?
For students interested in participating remotely:
Stable internet connection
A functioning computer or laptop
Access to quiet working areas
For local students interested in participating in office:
Washington, D.C. Metropolitan area has a high cost of living. Please keep this in mind when searching for a place to stay.
Interns will be required to commute to the SOPHE National Office twice a week.
SOPHE internships occur in an office setting. SOPHE does not offer on-the-ground community health programs or services.
Additional questions? Send an email to HR@sophe.org