SOPHE Collegiate Champions
SOPHE is excited to introduce our Collegiate Champions pilot program.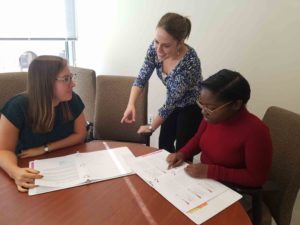 The Collegiate Champion program gives undergraduate and graduate students the opportunity to serve as liaisons between the National SOPHE Office and their respective college and university campus. SOPHE launched the pilot program in August 2017.
As a Collegiate Champion, students:
Share news and information about the field of health education and health promotion.
Promote professional and academic award opportunities for students.
Host events on and around the campus.
Champions also promote SOPHE membership benefits to peers – including the opportunity to network with others who work in elementary and secondary schools, universities, organizations, health care settings, worksites, and local, state, and federal government agencies to recruit new student members.
Each Champion serves a one-year term and receives access to national membership benefits and local chapter membership, volunteer and leadership opportunities and connections to mentors.
Detailed information to apply to serve a Collegiate Champion following the pilot will be available in the future.