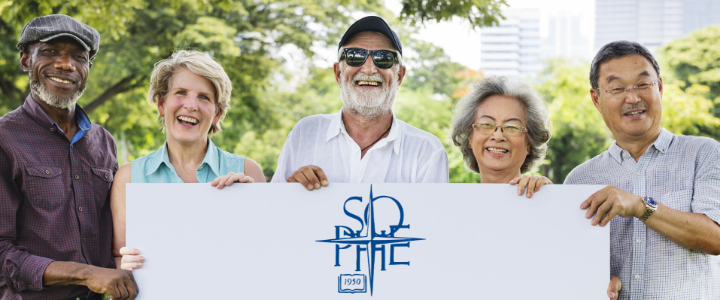 Emeritus Lifetime Honor Roll
SOPHE is proud to recognize the following individuals as Lifetime Members of SOPHE.
Their commitment to SOPHE and dedication to promoting "a healthy world through health education" is exceptional.
Flora K. Bloom, EdD, MS, MA, CHES®
Frances Butterfoss, BSN, PhD
Ellen Capwell, PhD, MCHES®
Randall R. Cottrell, DEd, MCHES®
Katherine Crosson, MPH
James. H. Dotson, Jr., PhD
JoAnne L. Earp, PhD
Fern Goodhart, MS, MCHES®
Lawrence W. Green, DrPH, ScD.
Glenn I. Hildebrand, MPH
Snehendu B. Kar, DrPH, MPH, MSC
Patricia D. Mail, MPH, PhD, CHES®
Maria U. Okeke, PhD
Judith M. Ottoson, EdD, MPH
Ellen Phillips-Angeles, MS, CHES®
Marilyn Rice, MPH, CHES®
David Sleet, PhD, FAAB
Shelagh Smith, MPH, CHES®
Caile E. Spear, PhD, MCHES®
Alyson Taub, EdD, CHES®