SOPHE Chapters
Spanning over 25 states, SOPHE chapters represent 2,000 health education specialists dedicated to improving public health through education.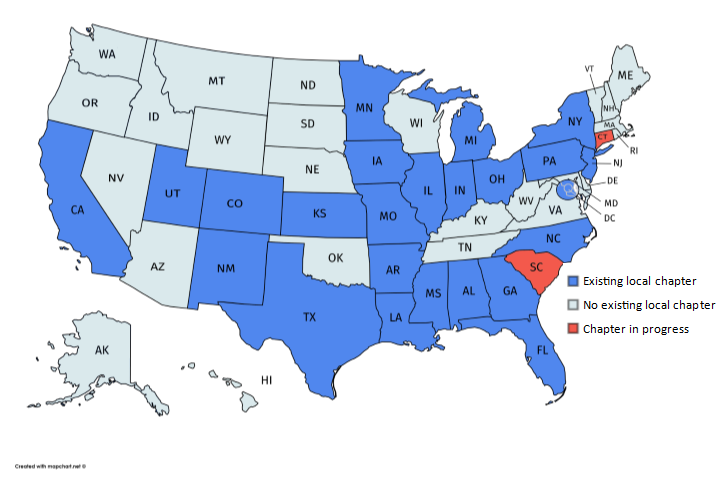 SOPHE's chapters are multi-faceted grass-roots organizations that carry out the mission and strategic goals of the national organization at the community level.
Chapters address local and timely topics by:
Delivering continuing education activities.
Advocating for public policies.
Building partnerships with other organizations.
Providing professional development in disease prevention and health promotion.
Join Your Local Chapter
Arkansas | Colorado | Delta [Alabama, Louisiana, Mississippi] |Florida
Georgia | Great Lakes [Michigan] | Greater New York | Illinois | Indiana
Iowa | Midwest [Missouri, Kansas] | Minnesota | National Capital Area [D.C., Maryland, Virginia]
New Jersey | North Carolina | Northern California | Ohio
Paso del Norte [New Mexico, West Texas] | Pennsylvania |
Southern California | Texas | Utah

Sign up to get SOPHE news and information