SOPHE Chapters
Spanning more than 30 states, northern Mexico and western Canada, SOPHE chapters represent 2,000 health education specialists who are dedicated to improving public health through education.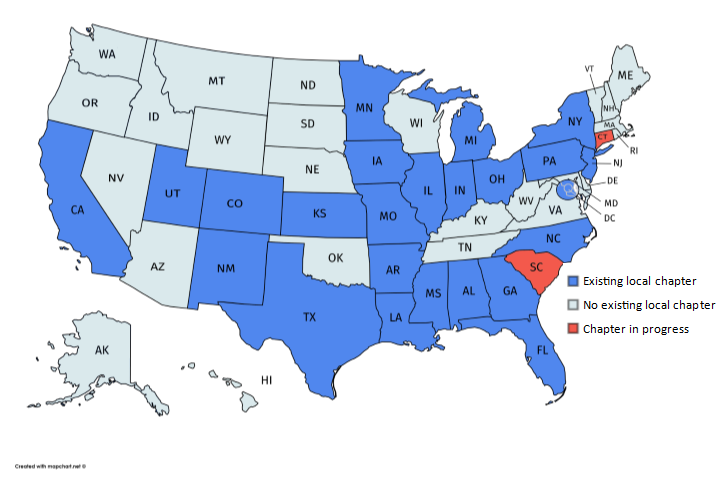 SOPHE's chapters are multi-faceted grass-roots organizations that carry out the mission and strategic goals of the national organization at the community level.
Chapters address local and timely topics by:
Delivering continuing education activities.
Advocating for public policies.
Building partnerships with other organizations.
Providing professional development in disease prevention and health promotion.
Join Your Local Chapter
Arkansas | Colorado | Delta [Alabama, Louisiana, Mississippi] |Florida
Georgia | Great Lakes [Michigan] | Greater New York | Illinois | Indiana
Iowa | Midwest [Missouri, Kansas] | Minnesota | National Capital Area [D.C., Maryland, Virginia]
New Jersey | North Carolina | Northern California | Ohio
Paso del Norte [New Mexico, West Texas] | Pennsylvania |
Southern California | Texas | Utah

Sign up to get SOPHE news and information