Shanna Livermore is a SOPHE Collegiate Champion and DrPH student at Claremont Graduate University focusing on health promotion, education and evaluation, with an emphasis in global health.
Livermore and SOPHE joined National Public Health Week to define the impact and versatility of health education in the diverse field of public health. This annual observance hosted by APHA and facilitated by communities across the U.S. recognizes the contributions of public health and highlights issues that are important to improving our nation's health.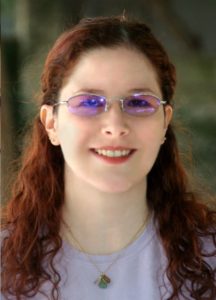 The Claremont Graduate University, School of Community and Global Health Student Association in partnership with the Society for Public Health Education Collegiate Champion Program and the Southern California chapter of SOPHE hosted National Health Public Week activities to bring attention to major public health issues and promote understanding of the joys and importance of health education. Activities were held throughout the week, including a bone marrow registry information session. Some other activities included a fill screening of the documentary Human Flow, a day of service in partnership with the Delta Omega National Honor Society, a day of service for Cesar Chavez Day, a social hour with public health leaders, trauma informed yoga, a public health career fair, and a United Nations panel.
The collaborative efforts of the three sponsors of our week long celebration of National Public Health Week focused on highlighting the power of partnerships in public health, and emphasizing the diversity of health education activities.
"Through the various activities our participants learned the importance of health education and health promotion for at the individual, group, community, and global levels."
Application information for the Collegiate Champion program for the next academic year will be announced Summer 2018 and open to SOPHE Student members.