March is Women's History Month, where women are celebrated for their vital role in American history. The theme for Women's History Month 2020 is "Valiant Women of the Vote" and honors the brave women who fought to win suffrage rights for women, and for the women who continue to fight for the voting rights of others." At SOPHE, we're celebrating Women's History Month by sharing four messages from SOPHE's female presidents who were voted into office by members. Jean M. Breny, PhD (2019-2020), Angela D. Mickalide, PhD (2018-2019), Cam Escoffery, PhD, (2020-2021), and Deborah A. Fortune, PhD (2021-2022) are sharing their excitement in this milestone year for the Society for Public Health Education.
Jean M. Breny, PhD
SOPHE President, 2019-2020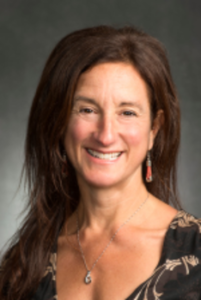 As we approach SOPHE's 70th anniversary and SOPHE 2020 Annual Conference in Atlanta, I cannot think of a better time for YOU to join US!
SOPHE has arrived – we have proven that we fight for social justice, prepare future practitioners, stay current with health promotion practice and research, and always, be alert activists for the greater good. Your leadership potential, networking for your future collaborators, employers, employees, and mentors, and your chance to be an advocate and activist AWAIT!
Learn more about Jean Breny, check out her fireside chat on YouTube.
Angela D. Mickalide, PhD, MCHES
SOPHE Immediate Past President, 2018-2019
In 1950, an Interim Commission and 17 other health educators met in St. Louis and established the Society of Public Health Educators. Membership dues were $5.00.
Over the next 70 years, our organization has grown to more than 4,000 national and chapter members, established three prestigious journals and deepened its commitment to health education and promotion research, practice and advocacy. While our membership dues are a bit higher now, the value of SOPHE membership has grown exponentially.
Join us in Atlanta next month to kick-off more decades of excellence in advancing our profession.
Cam Escoffery, PhD, MCHES
SOPHE President Elect, 2020-2021
My journey with SOPHE starts with my local Georgia chapter serving in different leadership roles and then coming to national SOPHE when I was in my MPH program.
It was wonderful to be awe struck by presidents and leaders in the field, collect exhibit goodies and resources for my master's work and network with many young professionals.
I am excited to see that tradition continue with the young professionals who are a growing part of SOPHE.
To learn more about Cam Escoffery, check out her fireside chat on YouTube.
Deborah A. Fortune, PhD, MCHES, FAAHE
SOPHE President-Elect of the Board, 2021-2022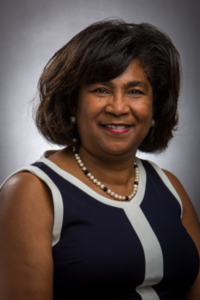 SOPHE's future, by cultivating leadership we look to continue paving the way to explore opportunities such as linking science to social justice to address health inequities, which is the theme of SOPHE 2020 Annual Conference. Additionally, we are looking forward to building new partnerships (e.g. HBCUs) to effective change to improve the health of all people.
We are excited to celebrate 70 years as a professional association for health education that has been at the forefront of promoting and advocating policy change for social justice to eliminate health inequalities for racial/ethnic minorities, women and children.