October 13-14, 2021
Health Education: Advancing Health Equity at Every Level
SOPHE and other public health and advocacy professionals and students gather to engage in effective advocacy for a common agenda at national, state and local levels.
The Summit engages public health advocates to share advocacy training, materials, and resources.
The Summit provides a learning environment for all levels of knowledge and experience.
Participants new to advocacy learn the basics to enhance their confidence. Seasoned advocacy veterans are exposed to advanced sessions.
Health Education: Advancing Health Equity at Every Level
The 2021 Advocacy Summit will explore social determinants of health and health equity, and the role of health education advocates in this timely priority public health issue.
Abstracts that address — effective activism; advocacy skills that transcend public health issues from the state, local, and federal level; and teaching advocacy in today's system of higher education are encouraged.
Advocacy Summit Tracks
Social Determinants of Health and Health Equity
Achieving the Healthy People 2030 Objectives require addressing environmental conditions where people are born, live, learn, work, play, worship, and age that affect a wide range of health, functioning, and quality-of-life outcomes and risks. This track calls for innovative policies, systems or programs that address, dismantle, or eliminate the SDOH barriers contributing to health inequities (e.g., access and quality of health care, access and quality of education, discrimination, racism, neighborhood/built environment). Examples of multi-sector policy approaches to improving health and eliminating discriminatory practices are especially encouraged.
Equity-Focused Advocacy Skill-Building
Advocacy is a core skill set that all health educators and public health professionals need to work toward health equity. This track calls for presentations used to develop or scale community-based approaches for advocacy campaigns at the local, state or federal levels. Abstracts are encouraged that describe nuts and bolts with an equity focus on/of developing successful advocacy campaign strategies; engaging underserved populations in advocacy; cultivating and sustaining multi-sectoral coalitions; developing and delivering campaign messaging for various audiences; reaching policymakers through digital approaches; and measuring success of advocacy efforts.
Incorporating Equity-Focused Advocacy in the Classroom
To prepare the future public health workforce, faculty must incorporate programs of study that build knowledge and skills in SDOH, health equity and anti-racism. This track calls for innovative curriculum taught via face-to-face, digital or hybrid approaches where students learn and apply skills in a community-based or school environment. Encouraged are examples of cross-campus or inter-departmental collaboration in teaching advocacy-related content; campus-community partnerships; and new curricula that address anti-racism and building students' skills to confront racist policies in communities and work environments.
NEW – Student Poster Track
This track will showcase undergraduate and graduate students working on equity-focused advocacy related research, policy briefs, communication campaigns, student internships, and coalitions on and off their campuses that address SDOH and health equity across a broad range of topics. Topics may include access to care and health equity for BIPOC and rural populations, culturally integrative care for LGBTQIA+ communities, infant and maternal health initiatives, climate change, tobacco/vaping, gun violence, oral health, aging, and reaching beyond ADA compliance.
Why people participate?
Learn
The Summit provides a learning environment for all levels of knowledge and experience. Participants new to advocacy learn the basics to enhance their confidence. Seasoned advocacy veterans are exposed to advanced sessions.
Multiple sessions cover basic, intermediate and advanced-level advocacy training.
Participants select sessions of interest in health policy and public health fields.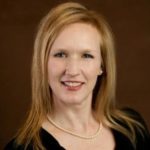 "Our Wisconsin group had a terrific experience. We had the opportunity to debrief and found some very valuable insights, an afterthought, and significant growth in terms of advocacy skills and confidence."
Connect
Connect with a diverse group of health education specialists, public health professionals, undergraduate and graduate students and faculty in Washington, D.C.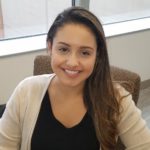 "My biggest takeaway from the Summit is understanding the importance of being a strong and reliable advocate as this is essential to championing a cause that you care about." 
Alexis Wing, George Washington University
Act
The Summit engages public health leaders to share advocacy training, materials, and resources. Following the Summit, participants are encouraged to continue advocacy efforts in their communities.
"With the support of the conference, my summit attendees, and my advisor, I could go through my senator meetings with confidence in the knowledge and skills I had recently acquired. I am ecstatic to motivate others to attend a future Advocacy Summit to better themselves as future health educators." 
Christian, Missouri
For questions or additional information, contact
education@sophe.org
or 202.408.9804
Related Resources
Resolution | Addressing the Health Impacts of Climate Change
| Open PDF
The World Health Organization calls for urgent action as climate change is the greatest public health threat of the 21st century (World Health Organization [WHO], 2016.). Rising anthropogenic greenhouse gas emissions have led to increased temperatures, changes in precipitation, and more extreme weather events. These climate changes impact food and…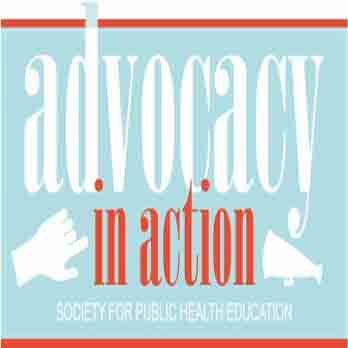 Enroll in SOPHE's newest online continuing education course and affect policy in your community.
Learn More
Apply-SOPHE/CDC Fellowship in Unintentional Injury Prevention, Fellowship in Patient Engagement, R. Brick Lancaster Community Health Internship & 21st Century Scholarships. Deadline May 15, 2018
Learn More