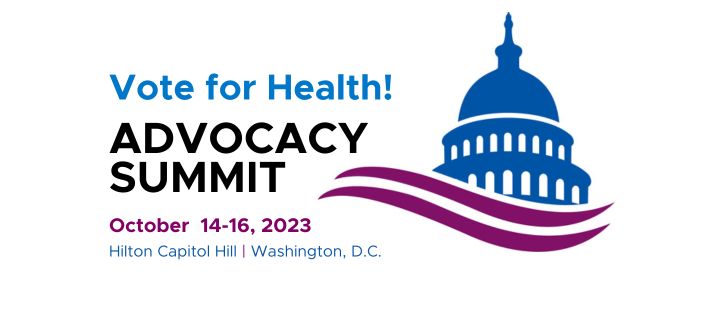 Advocacy Summit
Vote for Health!
Advancing Health Through Community & Civic Engagement
SOPHE's 25th Annual Advocacy Summit
Hilton Washington, D.C. Capitol Hill
---
SOPHE is hosting the 25th Annual Advocacy Summit in Washington, D.C. on Saturday, October 14 – Monday, October 16, 2023.
This year's summit theme is "Vote for Health! Advancing Health Through Community & Civic Engagement."
The Summit features five educational tracks:
Advocacy Skill-building
Interactive and engaging workshops focused on advocacy at the local, state, or federal level to achieve health equity. Abstracts should cover effective advocacy tactics or skills, uses of social media, technology, partnerships, coalitions, and/or evaluation in advocacy campaigns. Content may also include advocacy pedagogy. Submissions need to indicate whether the workshop is for beginner, intermediate, or advanced advocates.
Voting Rights and Public Health
Health and democracy are interconnected. A healthy inclusive democracy is necessary for the well-being and health of our communities. When we are healthier and connected to our neighbors, our voices are stronger and our institutions accountable. Access to democratic decision-making has always been contested. Today, efforts to concentrate power and limit civic and voter participation continue in the United States through structural barriers via policies and practices. Abstracts should focus on efforts to create an inclusive democracy by either increasing voting participation or counter actions which suppress voting, at a local, state or national level.
Community-Engaged, Civic Participation Initiatives
Achieving health for all requires us to build community and civic participation. Abstracts should cover research, program, or advocacy campaigns that increase community engagement and/or civic engagement to address public health funding, and social determinants of health. Abstracts that pertain to violence prevention, reproductive health, LGBTQ+ health, school health, DEI issues, anti-racism, or mental health will be given priority.
*Student Poster Track* Health Advocacy
Students, showcase your undergraduate and graduate work on advocacy-related research, policy briefs, communication campaigns, internships, and coalitions on and off your campus that addresses the Advocacy Summit theme, Vote for Health!
---
---
Why people participate?
To Learn
The Summit provides a learning environment for all levels of knowledge and experience. Participants new to advocacy learn the basics to enhance their confidence. Seasoned advocacy veterans are exposed to advanced sessions.
Multiple sessions cover basic, intermediate and advanced-level advocacy training.
Participants select sessions of interest in health policy and public health fields.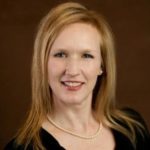 "Our Wisconsin group had a terrific experience. We had the opportunity to debrief and found some very valuable insights, an afterthought, and significant growth in terms of advocacy skills and confidence."
Accordion panel content goes here
To Connect
Connect with a diverse group of health education specialists, public health professionals, undergraduate and graduate students and faculty in Washington, D.C.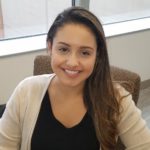 "My biggest takeaway from the Summit is understanding the importance of being a strong and reliable advocate as this is essential to championing a cause that you care about."
Alexis Wing, George Washington University
To Act
The Summit engages public health leaders to share advocacy training, materials, and resources. Following the Summit, participants are encouraged to continue advocacy efforts in their communities.
"With the support of the conference, my summit attendees, and my advisor, I could go through my senator meetings with confidence in the knowledge and skills I had recently acquired. I am ecstatic to motivate others to attend a future Advocacy Summit to better themselves as future health educators."
Christian, Missouri
For questions or additional information, contact education@sophe.org or 202.408.9804
Related Resources
The Real Education & Access for Healthy Youth Act
| Open PDF
S 1689 | HR 3312 SOPHE recognizes that sexuality is a natural and healthy part of development and comprises biological, sociocultural, psychological, and spiritual dimensions. Comprehensive approaches to sexuality education…
The Equality Act
| Open PDF
S 393 | HR 5 SOPHE recognizes that the health and well-being of communities and the individuals within them depend not only on biological but also on social and environmental…
The Anti-Racism in Public Health Act
| Open PDF
S 162 | HR 666 Racism is a public health problem that has been amplified by the COVID-19 pandemic, which has disproportionately harmed Black and Brown populations in urban communities….