SOPHE's Student Health Edu-Thon*
Graduate and undergraduate health education student teams compete in SOPHE's Student Health Edu-Thon.
Overview
During SOPHE's Annual Conference, Student Health Edu-Thon Teams present an evidence-based scenario response that demonstrates their health education specialist competencies, uses of technology, and emerging methodologies.
Participant teams will create an innovative digital health campaign that addresses a current health education challenge.
Teams of 2-3 graduate students or 3-4 undergraduate students participate in separate competitions. There is a winning team from each group. The competition is limited to 6 graduate and 12 undergraduate teams.
On the days of the competition, each team has 30-minutes to display their presentations followed by 10-minutes of question & answer with the judges. More detailed information about the competition and health education challenge prompt will be distributed to all accepted teams.
Winning Prizes
Each member of the first-place team receives a $150 cash award, a SOPHE award certificate, recognition, and an opportunity to present their innovative winning approach during a future SOPHE webinar.
---
Elevate Your Career Potential
Demonstrate their health education specialist competencies.
Explore new ways to adapt technology and emerging methodologies to solve challenging scenarios.
Refine their skill set in research, writing, and communication.
Network with professionals in the health education and promotion profession.
Prepare for professional positions and add this new experience to your resume.
Collaborate with their peers to address a real-world public health challenge.
Obtain CECH for CHES®/MCHES®.
---
---
The SOPHE Student Health Edu-Thon is proudly sponsored by FAHE.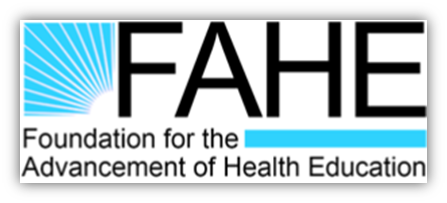 Check out SOPHE's 2022 Student Health Edu-Thon winning teams
SOPHE's 2022 Student Health Edu-Thon winning teams
Graduate Competition
1st Place: Johns Hopkins University Bloomberg School of Public Health
Samantha Bertomen and Lisa Peters
2nd Place: University of Texas Health and Science Center at Houston
Alejandra Garcia Quintana, Anusha Sajja and Amrita Sidhu
Undergraduate Competition
1st Place: Truman State University
Kirstyn Dietle, Amanda Berry, Brody Asbury and Allison Oligschlaeger
2nd Place: Washington and Lee University
Avani Kashyap, Olivia Ullmann, Kiera Stankewich and Lizzy Nguyen
3rd Place: West Chester University
Brynn Myers, Avery Krot and Ava Sweeney
SOPHE's 2021 Student Health Edu-Thon winning teams
Team Challenge: Health Education and COVID-19 Response Challenge: Combined Community Approach to Vaccinations
Graduate Competition
1st Place: University of Alabama
Students: Megan Williams, Jala Lockhart and Ny'Nika McFadden
Faculty Mentor: Amanda Wilkerson
2nd Place: Western Michigan University
Undergraduate Competition
1st Place: Western Michigan University
Students: Alison Yelsma, Erika Tuller and Sarah Goodson
Faculty Mentor: Robert Bensley
2nd Place: University of Indianapolis
3rd Place: Arizona State University
---
*formerly student case study competition