Washington, DC – November 22, 2022 – The Society for Public Health Education (SOPHE) in partnership with the National Commission for Health Education Credentialing, Inc., (NCHEC), awarded three students the Helen P. Cleary Scholarship.
The Helen P. Cleary Scholarship provides financial support to students enrolled in a health education-related degree program to take the national Certified Health Education Specialist (CHES®) examination.
The scholarship honors Dr. Cleary who was instrumental in establishing NCHEC in 1989 and received the very first CHES® credential. The scholarship covers the examination registration fee and study materials for these students to take the exam in spring 2023.
Amina Chirkli
A health advocate student intern at Legacy Community Health, Amina discovered her passion for public health as a high school senior at DeBakey High School for Health Professionals in Houston. In her biomedical engineering class, she was assigned to make a device that would help reduce a population's mortality rate.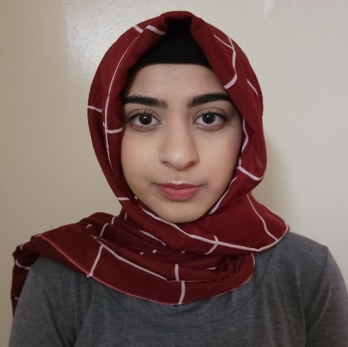 Being a Pakistani, she chose the child mortality rate in Karachi due to diarrhea caused by infected waters. Her device was a water bottle with a filter built into it so kids could drink their water safely. Although the project was just wishful thinking on her part, it got her interested in what focused research and a passion can create and help solve world problems, especially those countries that lack basic necessities like clean water.
As a sophomore at the University of Houston, a health behavior theory course opened her mind to knowing more about how people perceive threats and make changes. It was a combination of psychology and public health that she immediately grew more interested in the field.
Her interest spread to maternal and child health, and she was excited for another opportunity to create a program plan to help reduce mortality rates. Her project, "Protect Mama Bears" educated pregnant mothers on what to do during each trimester of their pregnancy and it was targeted at Black and brown families as they had an alarmingly high mortality rate compared to other races. This project required more research and detail including evaluation, budget, lesson plans, and timeline. This experience introduced her to health education.
Combining her love for helping the community, program planning, knowing the behavior models, and health education, she feels good about her career choice.
Afolakemi Olaniyan
As a graduate assistant performing research and teaching two courses per semester at the University of Cincinnati, Afolakemi envisions a larger role for herself in a practice-based health education setting that focuses on substance use and abuse prevention. She enjoys collaborating with professors and peers within the health education program, which enhanced her skills as a researcher and writer to communicate her findings concisely and effectively.
These experiences helped her develop her writing and research style and gain the confidence to succeed in the field after graduation. It has aided her desire to investigate the potential strategies for preventing electronic cigarette (e-cigarette) use among youth and young adults.
After graduation, through the application of several future grants, she plans to leverage her background in public health, health promotion, and education to teach, fill gaps in knowledge, and improve the quality of life of others. Her studies in the doctoral program prepared Afolakemi in several ways, including the application of mixed-methods research and career development.
Through the guidance of mentors, she's learned how to properly set up a research study. While working with peers, she learned how to search for and be competitive for internal grant funding. These research skills have prepared her to be a successful applicant for future research positions.
In her community, she is a volunteer with the University of Cincinnati's Healthy Bearcat Impact Program, teaching and promoting healthy lifestyles and behaviors among young adults with an autism spectrum disorder. She plans to continue serving her local community to better understand the current needs being faced and the best ways to address them.
Nancy Pena
Nancy is an upper senior at Lehman College in New York who is graduating in spring 2023. As a single mom and a public servant, Nancy believes health and education is the key to success.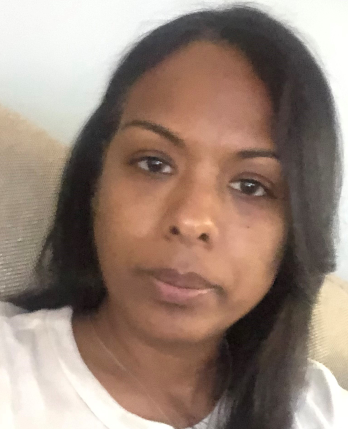 "Without health, we can't give our best to our families or society."
She further believes that health is not only physical, but emotional, mental, and spiritual. Unless an individual has the knowledge and education of what it means to be healthy and the different roles society plays in that aspect of health, they will not change their behavior. She is committed to working diligently and to continue learning and grow in her career. Her goal is to focus on children with disabilities to offer the education and support needed to become great citizens and to relieve caretakers of unnecessary stressors. Her education includes a master's degree.
With her chosen major, she knows the responsibility she carries for educating and promoting health for positive change in individuals and communities. Nancy is looking forward to putting into action what she has learned in school.
"SOPHE is proud to work with NCHEC to recognize and reward these health education and health promotion students. The Helen P. Cleary Scholarship is instrumental in helping students reach their goal of earning their certification as a health education specialist. These students are so deserving of the prestigious Helen P. Cleary Scholarship."

Tammy Dillard-Steel, MPH, MBA, CAE®, SOPHE's President & CEO
The Helen P. Cleary Scholarship is a program of the National Commission for Health Education Credentialing, Inc. and is administered by SOPHE.
# # #