Students
SOPHE welcomes all students into its membership to fully participate in events and activities, serve as leaders and volunteers on committees and apply for scholarships, fellowships and awards.
SOPHE 2022 Virtual Conference:
Student Networking
Monday, January 24, 2022
12 – 1:00 p.m. ET
---
---
Students, get your team together! Learn more>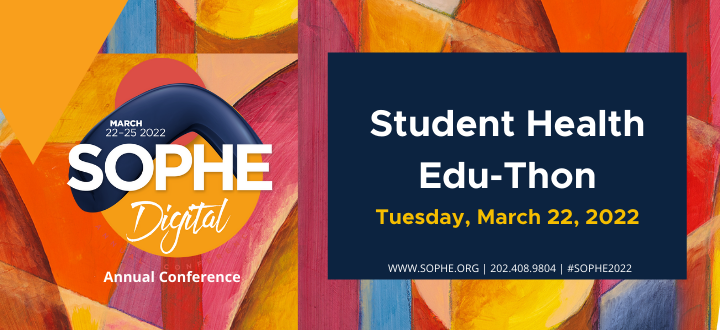 Sophe 2022 Student Events
Student Meet & Great
Wednesday, March 23 | 1:30 – 2:30 p.m.
Health Equity and Student Workshop Game Show
Wednesday, March 23 | 4:30 – 6:00 p.m.
This innovative and interactive gameshow-style panel discussion will feature public health professionals at all career stages, providing their knowledge and expertise on health equity. Designed to actively engage participants, you will be able to share your input and ask the panelists questions. Created for students to senior level professionals, this event has something in store for all participants.
Student Flash Micro-mentoring
Thursday, March 24 | 12:45 – 2:15 p.m. ET
In this micro-mentoring session, participants will be assigned to and mentored by experienced health professionals to reflect upon the COVID-19 pandemic. Topics for discussion may include adapting to changes in both research and practice, self-care and responding to trauma, rebuilding trust in health education and prevention efforts, and advocating for additional health resources and services. Attendees are encouraged to have honest conversations, ask important questions, share experiences and resources, and express concerns as our field responds to and recovers from an unprecedented crisis.