Wendy Hyde, M.Ed, CHES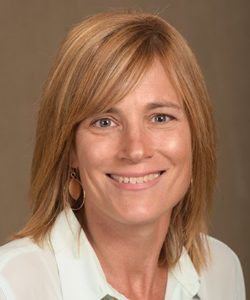 Wendy Hyde is a Certified Health Education Specialist who lives just outside Columbus, Ohio. She is a full-time faculty member in the Community Health Program at Baldwin Wallace University and the Ohio/Michigan Regional Director at the Preventing Tobacco Addiction Foundation.
As faculty, she teaches a multitude of courses including a tobacco policy course, and as the regional director, she worked with local organizations to pass the Tobacco 21 policy in those states.
Wendy was in middle school when she first realized her passion for public health. She was influenced by her health teacher.
She started to find her passion for not only public health but teaching in general. This led her to attend, as a first-generation college attendee, the University of Maine in Farmington to earn her Bachelor of Science in community health and school health.
While at university, she found that she enjoyed working and learning about health for diverse populations and being able to approach health from a holistic point of view. From there, she earned her Master of Education and Community Health Education degree from Springfield College in Massachusetts.
In her years as a health educator, Wendy has worked with many influential people. She loves learning from them all but she would say the best piece of advice she has ever been given came from her time as an administrative assistant. While completing some transcribing work, she realized that she had made a mistake and quickly went to apologize to her supervisor. The anecdote he said to her then is one she often shares with her students. Her supervisor said,
"Is anybody going to die from this mistake? If not, anything else is recoverable. Other mistakes may have consequences, but they are recoverable."
She says she likes to tell her students that this reminds her to have a willingness to take risks and know that it is okay to make mistakes.
Wendy also loves to encourage her students and help guide them in their career development. She does so by encouraging students to become CHES certified, joining and being involved in professional organizations, the network often, and always maintaining a sense of learning.
In her free time, Wendy enjoys spending time with her family, working out, and volunteering with the youth ministry at her church.