Jody Early, PhD, MS, MCHES®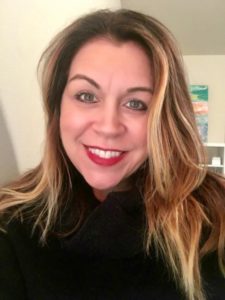 Jody grew up in San Antonio, Texas. She graduated with a PhD from Texas Women's University. The university's motto – "empower a woman, empower the world" – has guided her ever since.
She became a health education specialist after working as a high school teacher and HIV educator during the 1990s. Witnessing the impact of social determinants and discrimination on her own life and the lives of her students, she pursued a graduate degree.
Now, Jody is fueled by her work in community-engaged health education and Latinx communities. She loves the opportunity to integrate her teaching, scholarship, and service in meaningful ways. She utilizes each of the Seven Areas of Responsibility daily.
The best career advice that Jody has received is to get out of her comfort zone.
She advises others to stay connected to the world around them and to not be afraid of failure and the lessons learned.
Her hobbies include spending time with her daughters, biking, kayaking, hiking, cooking, and connecting her students to public health networks around the world.
"One of my growing areas of practice and research is the integration of arts-based approaches into health education practice and applying decolonizing methods in my practice, teaching and research. I love that I can do that as a health educator–and that through education, advocacy, and better primary care and prevention, we can help create healthier, thriving communities."
Jody is an associate professor at the School of Nursing and Health Studies at the University of Washington (Bothell).