Honorary Fellow Award
SOPHE's highest recognition for a non-SOPHE member. The award recognizes a person who has made exemplary and lasting contributions to the field of health education and public health.
SOPHE's Honorary Fellows
Check out her inspiring message.
---
Past Honorary Fellows
SOPHE's awardees of the Honorary Fellow Award include leaders, experts and mentors that have made an impact on the field of pub;ic health, health education and health promotion.
2022 Ms. Martha Katz, MPA
2021 Anthony S. Fauci, M.D., NIAID Director
2020 Stacey Yvonne Abrams, MPA, JD, founder and chair, Fair Fight
2019 Georges C. Benjamin, MD, FACP
2018 Sen. Tom Udall (D-NM) and Camara Phyllis Jones, MD, MPH, PhD
2017 Rep. John Lewis (D-GA) –
2016 William L. Roper, MD, MPH
2015 Larry Cohen, MSW
2014 Risa Lavizzo-Mourey, MD, MBA
2013 Howard K Koh, MD, MPH
2012 Jonathan Fielding, MD, MPH, MA, MBA
2011 First Lady Michelle Obama and James O. Prochaska, PhD
2010 David Sobel, MD, MPH
2009 Gail C. Christopher, DN
2008 David Hayes-Bautista, PhD
2007 James F. Fries, MD
2006 Helene D. Gayle, MD, MPH
2005 James S. Marks, MD, MPH
2004 Sally Squires
2003 Marian Wright Edelman, JD
2002 Jeffrey P. Koplan, MD, MPH
2001 Mrs. Rosalynn Carter
2000 Steven Schroeder, MD
1999 Rep. John E. Porter (R-IL)
1998 David Satcher, MD, PhD
1997 Reed V. Tuckson, MD
1994 Joycelyn Elders, MD
1988 C. Everett Koop, MD, ScD and J. Michael McGinnis, MD
1977 Shelia Rymer
1973 Harald M. Graning, MD and Annie D. Wauneka
1962 Annette LeMeitour Kaplun
1953 John Burton, MD, PhD
Nominations
Nominate an individual for this special SOPHE award. Nominations are accepted August through October.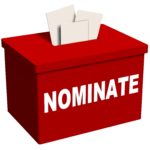 This award is presented to during SOPHE's Annual Conference.
---