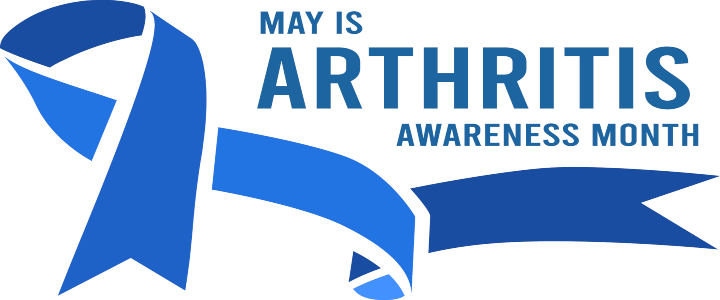 Arthritis
People of all ages, sexes and races suffer from arthritis. It is the leading cause of disability in the United States.
More than 50 million adults and 300,000 children have some type of arthritis. It is most common among women and occurs more frequently as people age.
Arthritis s not a single disease; it refers to joint pain or joint disease. There are more than 100 types of arthritis and related conditions.
May is Arthritis Awareness Month.
SOPHE's journal, Health Promotion Practice offers the following articles:
Overcoming Barriers to Walk With Ease Implementation in Community Organizations
The Feasibility of Recruiting and Training Lay Leaders During Real-World Program Delivery and Scale-up: The Case of Walk With Ease
Developing a Primary Care–Focused Intervention to Engage Patients With Osteoarthritis in Physical Activity: A Stakeholder Engagement Qualitative Study
Determining the Long-Term Effectiveness of a Group-Based Physical Activity Program
SOPHE's journal, Health Education & Behavior offers the following articles:
Effects of a Self-Directed Nutrition Intervention Among Adults With Chronic Health Conditions
Pinning to Cope: Using Pinterest for Chronic Pain Management
Community-Partnered Evaluation of the Aging Mastery Program in Los Angeles Area Senior Centers
SOPHE Webinars
In CORE, we also have webinars.
Value of Lifestyle Management Programs for Improving the Health and Well-being of Older Americans during Covid-19 and Beyond
Reaching People with Arthritis: Strategies and Tools for Health Professionals and Chapters
Additional Resources
The Arthritis Foundation has made pain management a top priority. Over the past few years, the organization has helped those who live with chronic arthritis pain improve their quality of life. This initiative began with the Mandate for Action report in early 2020 and continues with the newly published report, How It Hurts: Annual Findings on the Impact of Arthritis Pain. The report highlights data from Live Yes! INSIGHTS study, one of the nation's largest collections of validated patient-reported outcomes data from adults living with arthritis. This ongoing study shows that chronic arthritis pain is an intense and constant presence in a patient's life and cannot be ignored. Please forward and share the link and report.
New Resources
The Arthritis Foundation is launching a focused, three-year pain initiative that takes pain beyond a number on a scale. The first step introduces the first-ever pain app to help patients achieve their personal pain management goals. In addition, the app is a powerful tool that connects them with relevant patient content and new, innovative programs and services offered throughout the three-year period.
Save the Date
Please save the evening of Thursday, May 20 for an important VIP virtual event debuting the breakthrough app. After the event, you are invited to develop strategies to use and share the tool to better serve our members, patients, and stakeholders.