Region I Chapters
| | |
| --- | --- |
| | Great Lakes |
The Great Lakes SOPHE Chapter has a history as the premier public health education professional group in Michigan — nearly 50 years! The membership is diverse — students, early career professionals, and seasoned professionals with a passion for public health and enthusiasm for health education.
The chapter's advocacy efforts paved the way for a student volunteer competition for colleges with public health programs, an advocacy blog, and an advocacy and policy workshop. Also, Great Lakes SOPHE collaborated with other organizations to bring awareness to the field of health education in Michigan.
"Don't be afraid to have fun and utilize social media/technology whenever you can."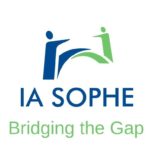 Diversity makes the Iowa SOPHE Chapter unique as members represent a wide range of areas in public health and health education. A recent webinar illustrated items to consider when working with diverse groups and how to create interventions with cultural and religious beliefs respected.
"Leverage your members' networks to share best practices and broaden the scope of health education."
Although a person may not have the job title of "health educator" or "faculty member," there are numerous professionals that practice health education the chapter is connecting to broaden the scope of health education in making our communities healthier.

The Minnesota SOPHE Chapter serves and supports health education specialists in all practice settings, in all levels of professional experience, and in rural to urban locations. Membership includes students, practicing, and retired professionals.
Minnesota exemplifies leadership and strengthens public health education for students and professionals in pursuit of health and wellness for all. An annual summit, workshops, and webinars offer continuing education. Scholarships are available for students to some events.
The chapter engages in advocacy efforts to attain the vision of healthy people, healthy communities, and health equity for all.
"Minnesota SOPHE strives to reflect and to reflect and promote these values in all our health education, promotion and disease prevention strategies and services."

"Take it one day at a time"
The New Jersey SOPHE Chapter offers more than health education opportunities for is members. Activities include headshot photography to complete professional portfolios, networking at meetings, and get-togethers in casual environments away from the workplace across the state.
The chapter plans to develop webinars for continuing education credits and hold events – blood drives and bone marrow drives – to get involved and raise awareness in the state on the need for these important resources.
On Legislative Day, NJSOPHE stood with five other public health organizations and distributed public health information and resources, met with legislators and lobbyists, and attended committee sessions.
Additionally, in honor of Women's Health Week in New Jersey, the chapter's advocacy committee released a position paper on improving women's health in New Jersey through public health prevention.
In 2018, NJ SOPHE, in collaboration with the Rutgers University Bloustein School of Planning and Public Policy Planning Healthy Communities Initiative (PHCI), received a grant from the County Health Rankings and Roadmaps program.
This grant project forged a partnership between NJ SOPHE and the Bloustein school and also facilitated collaboration with partners at the New Jersey Department of Health, Office of Population Health; and Toni Lewis, the CHR&R State Liaison. The project will explore the role of social determinants of health and the use of health impact assessments for a data-driven approach to forging new partnerships and support decision-making in existing projects.

"The Ohio SOPHE Chapter thrives because people come for the professional development opportunities and stay for the friendships."
The Ohio SOPHE Chapter has a diverse membership of health education specialists from various work sites with varying years of experience and skill levels.
Ohio SOPHE works hard to improve the skills and knowledge of its members as the chapter has become a public and community health education leader in Ohio.
The chapter is identifying employers who prefer job candidates to have the CHES/MCHES certification and those who do not. Once completed, those employers who do not have a CHES/MCHES preference will receive information about the credential and its importance.
Ohio SOPHE partnered with the Ohio Association for Health, Physical Education, Recreation and Dance to draft legislation for Ohio Senate Bill 287, which would require the state board of education to develop and adopt health education standards for grades K-12. Ohio SOPHE members supported the bill at the OAHPERD Advocacy Day and are assisting in drafting Ohio's Health Education Model Curriculum in accordance with the proposed legislation. The curriculum will guide Ohio schools to adopt a skill-based approach to health education.