Health Promotion Practice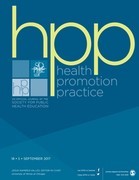 Health Promotion Practice is a forum for authoritative research, commentary, practical tools and promising practices that strategically advance the art and science of health promotion and disease prevention.
Unique in its practitioner focus, HPP is committed to eliminating health disparities, achieving health equity, addressing social determinants of health, and advancing evidence-based health promotion practice.
---
Call for papers | March 1, 2020- June 1, 2020
Arts in Public Health Supplement
Health Promotion Practice (HPP), in collaboration with the University of Florida Center for Arts in Medicine and ArtPlace America, invites you to be part of an upcoming special open access supplement on Arts in Public Health. See full call for papers.
The supplement will:
Help practitioners and researchers in public health and the arts learn about projects, strategies and frameworks, policies, research methods, practices that advance health through the arts and the places where this work is happening;
Stimulate and inform cross-sector collaboration among public health and arts professionals.
We invite manuscripts on areas related, but not limited, to cross-sector collaborations that engage the arts – broadly defined to include formal and informal arts and cultural activities – to address five critical public health issues:
Collective trauma, including strategies for recovery and prevention
Racism, including strategies to change the structural and systemic conditions that maintain racism or other systems of discrimination
Social isolation, and exclusion, including strategies for inclusion and social cohesion
Mental health, including strategies for addressing recovery, stigma, and addiction
Chronic disease, including strategies for communication, prevention, management, and well-being
We welcome submissions that recognize that the arts include both formal and informal activities or interventions that engage people through aesthetic or creative means as makers, spectators, players, or participants.
This call will yield papers that will be published in HPP online and in print in early 2021. This issue will be further supplemented by online practice profiles, blogs, interviews, and works of art.
Submission Requirements
HPP will accept manuscripts in response to this call between March 1, 2020- June 1, 2020, with an early expedited review deadline of April 15, 2020.  Please follow the journal's submission guidelines, noting in the cover letter that you are responding to HPP's 2020 Arts Supplement Call for Papers.
All submitted manuscripts will undergo standard peer review by the HPP editors and peer referees, as defined by HPP policy. Questions can be directed to editorial manager Jeanine Robitaille at jrobitaille@sophe.org.
---
Featured reading list for faculty, students and practitioners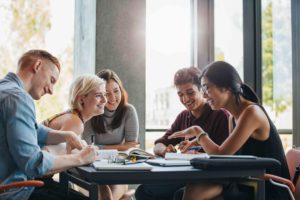 Easy to access articles on:
This journal is a member of the Committee on Publication Ethics.
---
Access to the full-text of published articles is free to Health Promotion Practice subscribers. Availability to others is on a pay-per-view or timed access basis.
SOPHE national members receive online and hard copies of the journal as a membership benefit.
The electronic version of Health Promotion Practice is available free online, exclusively to SOPHE members through SAGE Journals Online after logging into MySOPHE.
---
Editor-in-Chief: Kathleen Roe, DrPH, MPH
Editorial Manager: Jeanine Robitaille, MS, CHES®