This year, SOPHE pays tribute to Black History Month by recognizing prominent Blacks who figure in health education and the public health field. These individuals range from SOPHE past presidents, plenary speakers from our advocacy summits and conferences, and active SOPHE members.
Georges Benjamin, MD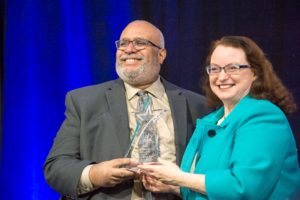 As executive director of APHA since 2002, he is leading the association's push to make America the healthiest nation in one generation. 
Last year, Goerges Benjamin was awarded SOPHE's highest honor, the Honorary Fellow Award, presented to non-members who have made significant and lasting contributions to health education and the public's health. 
Throughout his career, Dr. Benjamin has demonstrated an extraordinary commitment to disease prevention, health education and health promotion. He has advanced the field by conducting scholarly research, leading major policy advocacy efforts for affordable and accessible health care and served as one of the nation's most influential and respected voices on health equity, social determinants and social justice.
As executive director of the American Public Health Association for over 20 years, he provides strategic direction and outspoken leadership on behalf of our nation's public health enterprise and helps strengthen the nation's public health infrastructure and emergency preparedness systems at the national and local levels. 
He came to APHA from his position as secretary of the Maryland Department of Health and Mental Hygiene. Benjamin became secretary of health in Maryland in April 1999, following four years as its deputy secretary for public health services. As secretary, Benjamin supervised the expansion and improvement of the state's Medicaid program.
Dr. Daniel Hale Williams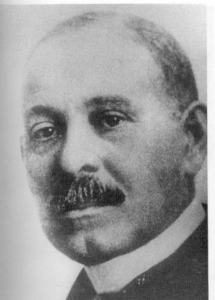 Dr. Williams performed the first successful open heart surgery in 1982 and founded Provident Hospital and Training School for Nurses (the first black-owned hospital in America) in 1891.
From 1893-1898, he was Surgeon-in-Chief, Freedmen's Hospital, Washington, D.C. He also founded the National Medical Association in 1895 (African Americans were denied membership in the American Medical Association). As a charter member of the American College of Surgeons in 1913, he was the first and only African American member for many years.
David Satcher, MD, PHD, Former U.S. Surgeon General
Sworn in on February 13, 1998, Dr. David Satcher became only the second person in history to ever hold the position of Surgeon General (16th) and Assistant Secretary for Health simultaneously.
Currently, Satcher is director of The Satcher Health Leadership Institute, which was established in 2006 at the Morehouse School of Medicine in Atlanta. The Institute's mission is to develop a diverse group of public health leaders, foster and support leadership strategies, and influence policies toward the reduction—and, ultimately, the elimination—of disparities in health.
The Institute's programs reflect Dr. Satcher's demonstrated track record in improving public health policy and his commitment to eliminating health disparities for underserved groups, such as minorities and the poor, and shedding light on neglected issues, such as mental and sexual health.
His tenure of public service also includes serving as director of the Centers for Disease Control and Prevention (CDC) and administrator of the Toxic Substances and Disease Registry from 1993 to 1998. He is the first person to have served as Director of the CDC and then Surgeon General of the United States.
In addition, Dr. Satcher has held top leadership positions at the Charles R. Drew University for Medicine and Science, Meharry Medical College, and the Morehouse School of Medicine. He has been a Macy Foundation fellow, Robert Wood Johnson Foundation clinical scholar, and a senior visiting fellow of the Kaiser Family Foundation.
Having also held the position of director of the National Center for Primary Care (NCPC) at the Morehouse School of Medicine from 2002 to 2004, Dr. Satcher currently occupies the Poussaint-Satcher-Cosby chair in mental health at the Morehouse School of Medicine. This reflects his long commitment to removing the stigma attached to mental illness, as evidenced by Mental Health: A Report of the Surgeon, the first surgeon general's report on mental health released during his tenure as surgeon general. As surgeon general and assistant secretary for health, Dr. Satcher led the department's effort to eliminate racial and ethnic disparities in health, an initiative that was incorporated as one of the two major goals of Healthy People 2010.
Dr. Satcher is a strong advocate for raising Alzheimer's awareness and research funding. He has both a professional and personal perspective on the issue, as his wife, Nola, diagnosed with Alzheimer's almost 14 years ago, passed in 2019. Having experienced the toll that the disease takes on families, Dr. Satcher works to provide support for those in similar situations by raising awareness and offering resources to caregivers.