Chelsea (Moxlow) Lantto, MSPH, MCHES®
I'm currently the health promotion & accreditation coordinator for the Livingston County Health Department (LCHD) in Michigan. I represent LCHD on more than 20 community workgroups on topic such as: substance abuse, child abuse, injury prevention, public information, nutrition/hunger, youth obesity and community collaboration, among others.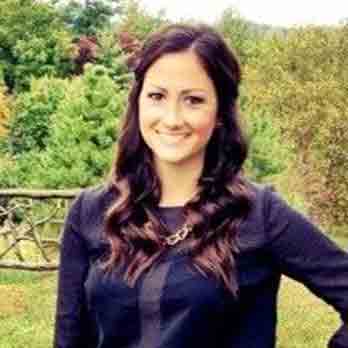 I'm also the past chairperson of the statewide Health Education & Promotion Forum under the Michigan Association for Local Public Health which is a statewide legislative and policy advocate for Michigan's local public health jurisdictions.
"#myimpact is cultivating relationships and opening doors to improve the health and quality of life of the residents that we serve over the long term."
Before I was elected chair, participation from other local health departments was less than stellar (about four or five people would attend meetings).  I decided to track participation, and at the end of my term, participation had increased threefold. Today the forum continues to run with more people participating and generating innovative ideas, with a stronger presence at MALPH Board of Directors meetings — which means more influence at the state level when it comes to health promotion and health education-related legislation, policy, and program discussions.
At the local level, I recently led a team of 65+ individuals from virtually every sector of the county through a year-long process that included four comprehensive assessments and ended with the creation of the county's very first community health improvement plan. This plan focuses on 10 different strategic areas, including healthcare integration, chronic disease and dental health, that will be addressed over the course of five years.
I'm facilitating the work done in each of the strategic areas by consulting with the action teams on strategies, convening quarterly meetings with the action team leaders, and tracking and reporting on progress made by each of the teams.  This community health improvement plan process also led to the creation of LCHD's first ever department strategic plan, which is now being used to continuously better the department, its initiatives and its staff.
At the department level, my team and I are collaborating with the local hospital system and neighboring county health department to maintain the department's first true health promotion programs that focus on chronic disease prevention.
I'm also leading the department's national accreditation efforts, including workforce development, quality improvement, performance management, strategic and community health improvement planning, health assessment and branding.
---
Send us your #myimpact story in health education or health promotion [include a photo] at myimpact@sophe.org.