Enjoy unlimited access to SOPHE's Journals
October 15 – November 30, 2018
Washington, D.C. – SOPHE has opened access* to its three peer-reviewed journal during this 45-day period, October 15 – November 30, 2018.
Everyone is invited to browse SOPHE's journals:*
HE&B provides empirical research, case studies, program evaluations, literature reviews, and discussions of theories of health behavior and health status, and strategies to improve social and behavioral health.
HEB examines the planning, implementing, managing, and assessing health education and social-behavioral interventions. This journal is a member of the Committee on Publication Ethics.
HPP is devoted to the practical application of health promotion and education.
It is uniquely focused on critical and strategic information for professionals engaged in the practice of developing, implementing, and evaluating health promotion and disease prevention programs.
Its international, distinguished editorial board reflects the journal's commitment to global perspectives across geographic borders.
PHP advances pedagogy through contributions in curriculum and course/program design, assessment, and administration relevant to teaching and learning.
The journal is relevant to instructors or trainers who provide continuing professional education, in the health promotion and disease prevention arenas.
*A mysophe.org account is required – sign in or register for journal access
---
Committed to providing the best possible service, SAGE publishes SOPHE journals an exclusive benefeit for SOPHE members. SAGE is the natural home for authors, editors, and societies. Librarians, industry professionals, researchers and administrators are welcome to use this dedicated portal for the key resources and information you need to optimize your work.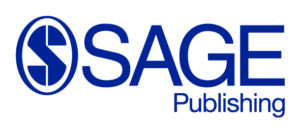 Learn more about SOPHE membership. Join today.