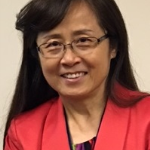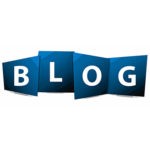 My vision for SOPHE 2019 is that we are more powerful and effective when we involve as many individuals and organizations from all sectors, health and non-health, to work together toward a common goal – elevate health for all.
I believe that the 70th SOPHE Annual Conference is an ideal setting for all of us to get together to advocate for policies that influence health; to share research findings and effective strategies and acquire practical and useful tools in health education and health promotion practice and research; and to exchange effective strategies and experiences in cross-sector collaborations to enhance research and practice in health education, health promotion and health services.
More than 40 quality educational sessions that are flanked by renowned speakers, provide professional development opportunities for both young and experienced professionals. I hope everyone will be energized and inspired to elevate health through the power of many after the two and a half days of conference!
I love going to SOPHE Annual Conferences. It's a time that I re-connect with colleagues that I went to school or used to work with, visit with my graduate advisors and professional mentors, learn from colleagues and share my research, and make new friends. I enjoy the speeches of renowned scholars and practitioners. It's so rewarding to put a face to a name that is associated with the work that has taught and inspired me.
Personally, I think SOPHE conferences are ideal for professional development, whether for receiving continuing education units or just for learning new ideas and new strategies. SOPHE Conferences are one of the best places in our profession for networking whether to meet new or catch up with colleagues and friends. They also offer great volunteering opportunities for us to serve our profession.
Gathering in Salt Lake City symbolizes elevating due to its higher altitude, cross-sector collaborations thanks to its nickname being the Crossroads of the West, and the need to have effective health education and health promotion strategies and programs because of its well-developed outdoor recreation industry where having the right and adequate equipment is essential.
Save the dates, March 26-29, 2019 and meet me in Salt Lake City to share new discoveries, theories and new practices to elevate health for all!