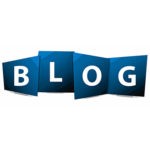 January is Blood Donor Awareness Month – the perfect time of the year to save lives because blood donations save lives! 
As the new year kicks off and resolutions are set, consider donating blood in the new year. Winter is one of the most difficult times of the year to collect enough blood products to meet patient needs.
To meet patient needs, the American Red Cross must collect 13,000 blood donations every day. Every two seconds of every day, someone needs blood. Blood has a short shelf life and the blood supply must be constantly replenished by blood donors.
Here's how you can make a difference this month:
Commit to become a regular blood donor
Tell your friends about your commitment
Know or learn your blood type
Type O negative:

 the universal blood type used by emergency personnel when there isn't time to determine a patient's blood type

Type O positive:

  the most transfused blood type

Types A negative and B negative:

can be transfused to Rh-positive or negative patients 
Did you know?
Your dog or cat can be a blood donor too? Eligible canine or feline donors can donate blood every three weeks.
The donation process is not harmful to pets and takes about 20 to 30 minutes.
One unit of blood donated from your dog could save the lives of up to four dogs in need, which could mean that a large dog could save up to 48 pups per year. That's something to wag your tail about!
Will you donate blood this month? 
Z. Foster
Journal editor