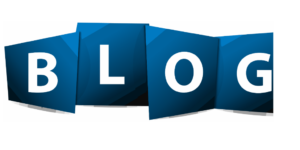 When our planning committee began thinking about SOPHE 2020 in Atlanta – we talked about emphasizing strong science and strong relationships between conference attendees. The conference theme and sub-themes were developed to challenge our thinking and help us stretch our skills.
We thought, "What do we need to take action? How can we realize health outcomes by changing systems, changing the way we approach our work, changing how we think about the role of health education and who we consider our partners?"
But we also know that skill alone is not enough – we wanted to ignite passions, more laughter, more personal connections and more things to connect us to the work we do. So, expect a bit of music, maybe more laughter and more thoughts about the "art of health education."
We come from an amazing range of backgrounds and as people engaged in health education, we consciously learn ways to reach across the divides of science and policy, research and practice, and disparities of culture, systems and health outcomes.
We are trained to build bridges and to engage people. We can be the translators to help the outcomes of science lead to better policies, programs and practices. We can be the listeners who take the needs of communities into systems and think how we can improve health by building a world that improves people's lives. What research do we need? What can we put into practice? How do we engage others meaningfully and support them as they address the needs of their communities?
SOPHE's Annual Conference is always a high point of my year. I connect with colleagues from across the country, meet new people with ideas that challenge me, and gather energy and creative thinking that make me feel like my work will have more impact.
I love the plenary sessions and the chance to hear from leaders in many fields with ideas that can improve how I work.
Join me in Atlanta — and invite your friends and colleagues. Arrive on March 17 to celebrate the conference opening with a lively concert by the Atlanta Gay Men's and then spend the next few days hearing and discussing a wide range of ways to think about how we can be better catalysts for health impact.
Beth Stevenson, MPH
Trustee, SOPHE 2020 Annual Conference